Richmond, BC Office Furniture Case Study: Transforming the Headquarters of a Leading North American Transport Company
Our team successfully completed the office furniture installation, delivering a modern and collaborative workspace design within a tight timeframe.
This case study showcases our successful collaboration with a large North American transport company based in Richmond, BC, where we provided comprehensive office furniture solutions for their new headquarters. With a focus on modern aesthetics, functionality, and productivity, our team efficiently furnished the open office space, including private offices for executive staff. The project was completed in under one week, ensuring a seamless move-in experience for the client.
Designing a Dynamic Workspace
The office space featured a spacious and open layout, with private offices located around the perimeter for executive staff. Concrete floors added a touch of industrial elegance to the environment, creating a unique atmosphere for the headquarters. Our team carefully designed and furnished twenty-two workstations in the open area, along with seven private offices, to cater to the client's specific needs.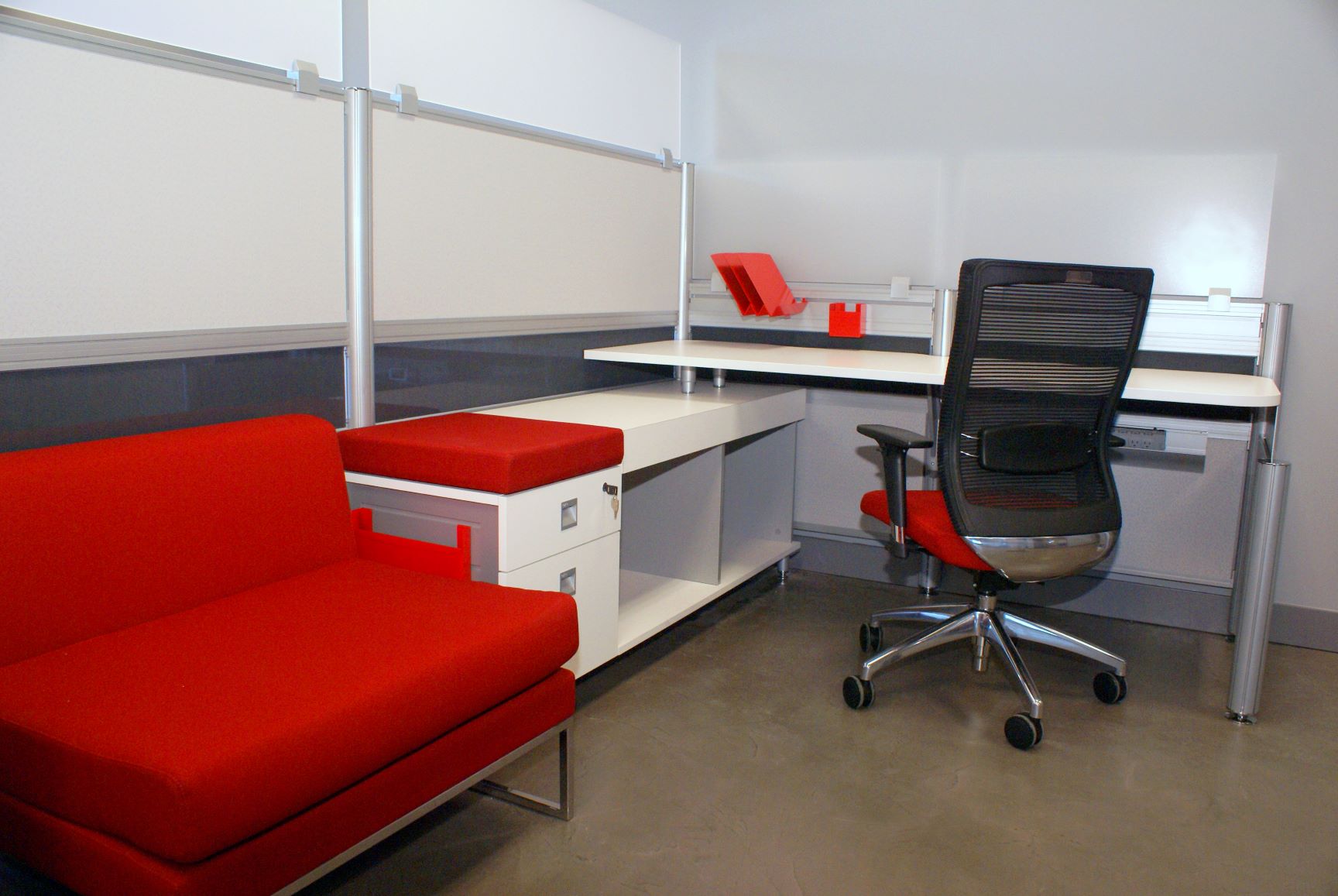 Contemporary Workstation Design
To achieve a modern look, the client chose white and silver as the predominant colors for the workstations with red accents to align with their corporate branding. The open office workstations featured a modern post-and-beam system, incorporating staggered height panels and an integrated electrical system, powered by strategically placed power poles.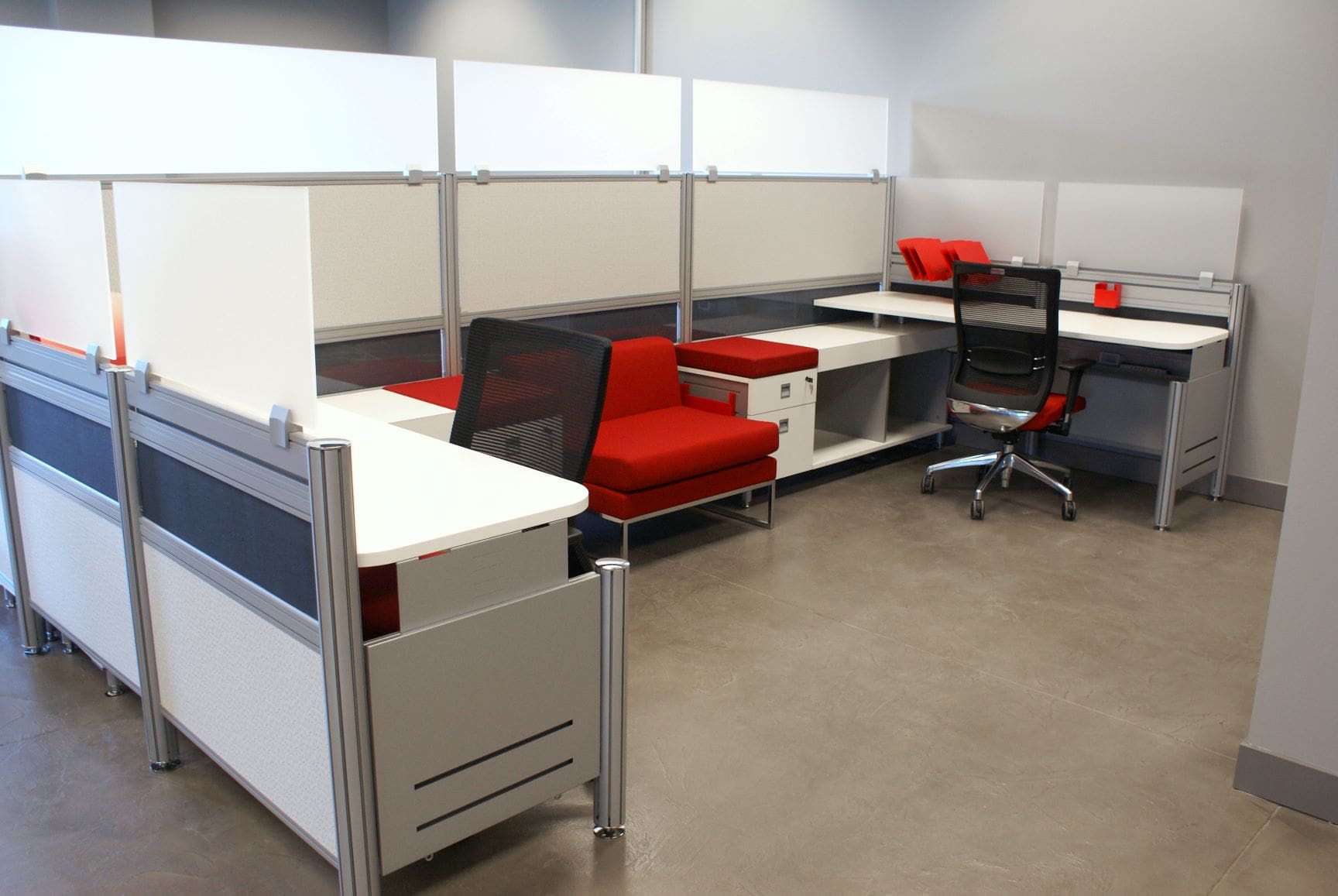 Panel-mounted frosted glazing ensured privacy while allowing natural light to permeate throughout the office. Additionally, drop-credenzas with cushioned pedestal tops were included, fostering a collaborative atmosphere, and promoting teamwork among employees.
Customized and Functional Private Offices
The executive staff's private offices were outfitted with U-shaped workstations, providing ample workspace and storage options.
The executive bow-front desks were equipped with various storage options and accessories, including under-desk filing cabinets, overhead bins, task lighting, and accessory rails with paper trays. A two-tone color scheme was implemented, combining white work surfaces with a specially ordered dark grainy woodgrain base laminate, adding a touch of sophistication to the private offices.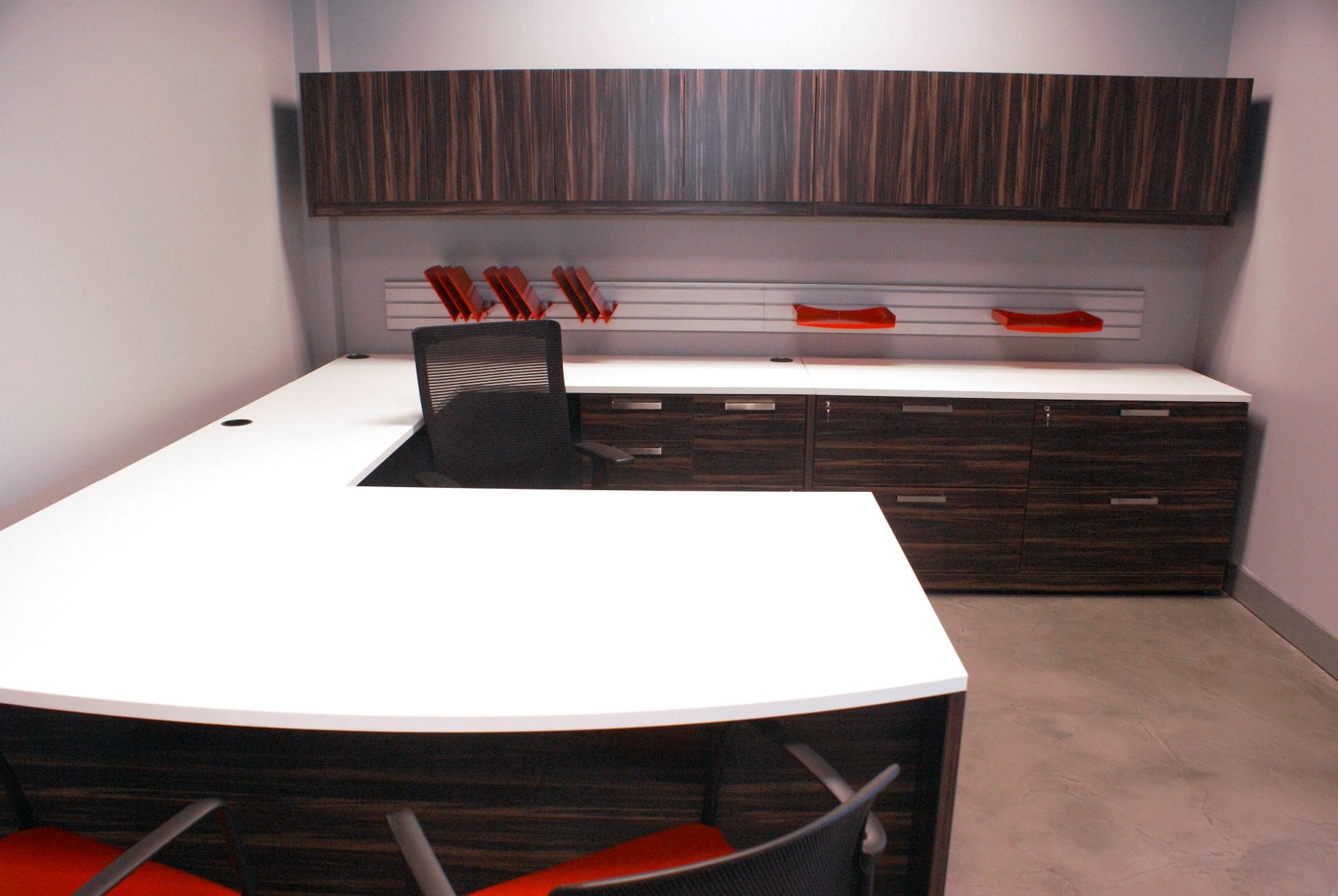 To maximize both storage and work area, the desks were tailored to have storage credenzas running wall-to-wall along the back.
This case study highlights our successful collaboration with a prominent North American transport company in Richmond, BC, to furnish their new headquarters. By offering modern workstations with a white and silver color scheme, complemented by red accents, we created a visually appealing and dynamic workspace. The incorporation of panel-mounted frosted glazing and drop-credenzas enhanced privacy, collaboration, and teamwork among employees.
Additionally, the customized private offices, featuring U-shaped workstations with various storage options, reflected the client's functional needs and aesthetic preferences. Our efficient installation process ensured a seamless transition into the new office space, providing the client with a productive and aesthetically pleasing environment.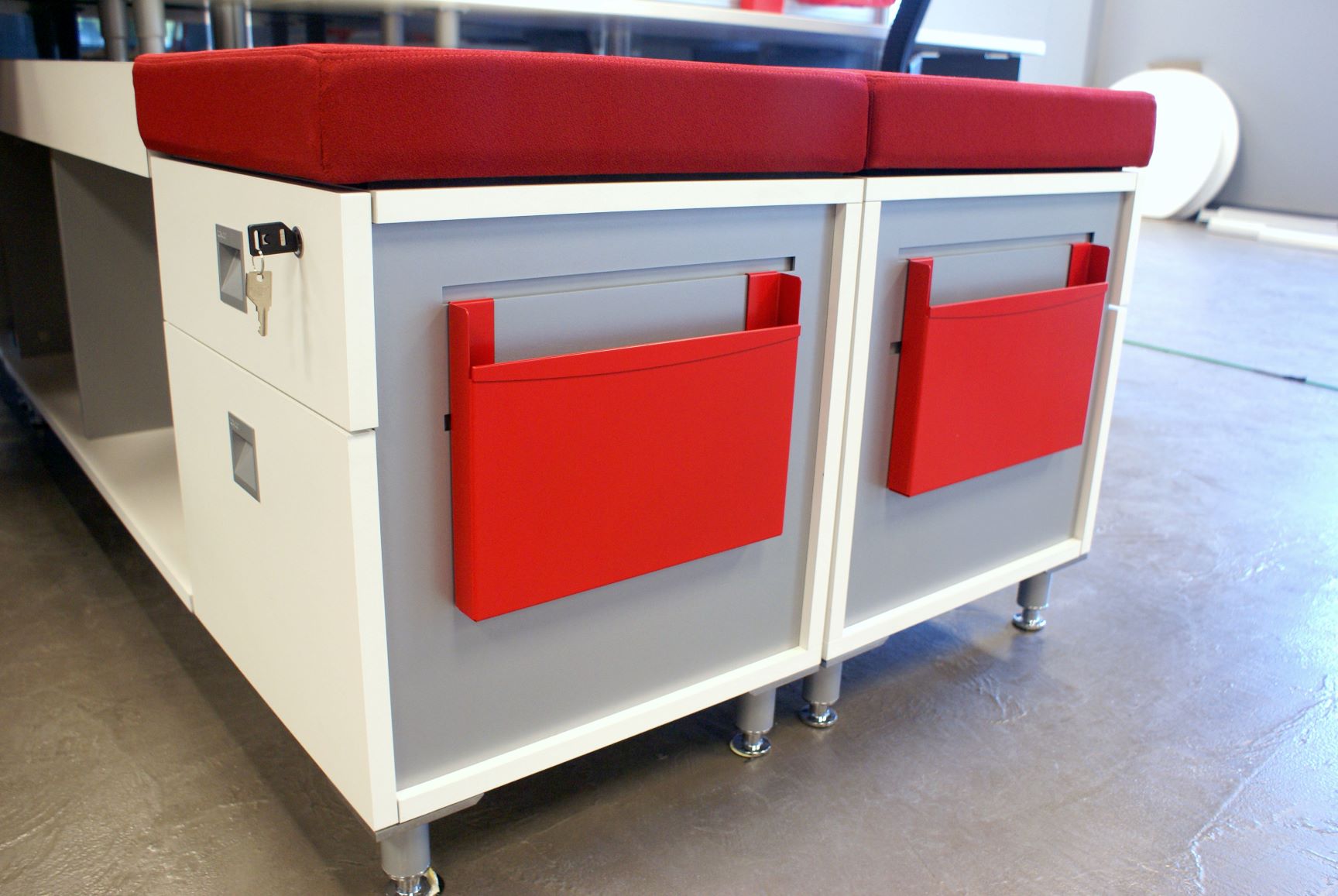 Looking to optimize your space and select the right furniture?
Count on us for professional guidance!
By consulting with one of our office furniture experts we will ensure you choose the best furniture solution for your specific needs.
Our Latest Articles To Help You With Your Office Furniture Investment.

103 – 8623 Granville St. Vancouver, B.C. V6P 5A2 - By Appointment Only
© 2023. All rights reserved.
Subscribe to get latest furniture blogs & news from us.