Transforming a Vision: Premier Office Interiors' Exceptional Surrey, BC Office Furniture Project
The result? A harmonious fusion of ergonomic design, comfort, and efficiency.
31 Open Concept Panel Workstations
15 Private Offices
Training Room
Boardroom
Reception Area
Breakroom Area
Cafeteria
Employee Lounge Area
Library/Resource Room
Task, Client, and Lounge Seating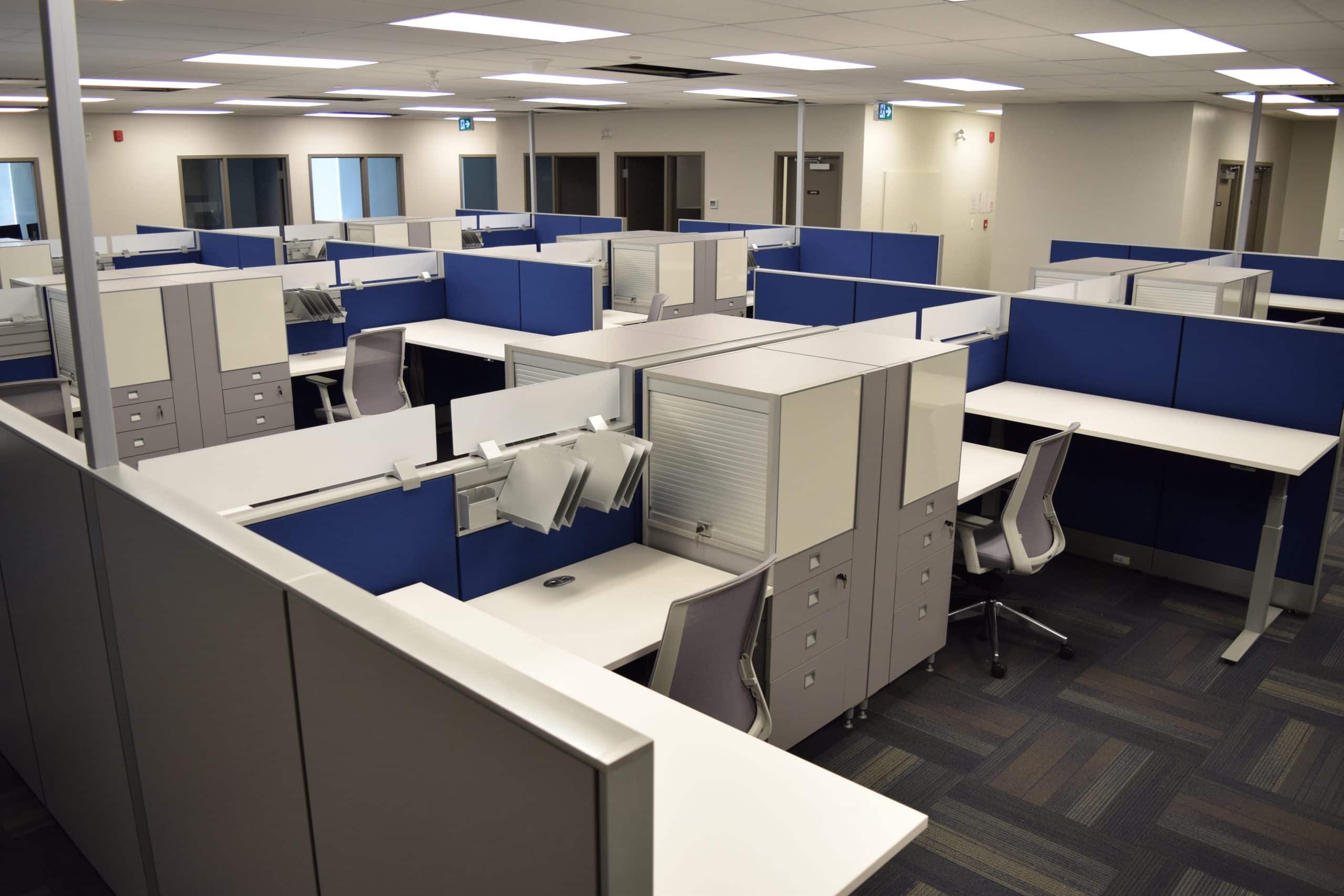 Premier Office Interiors was entrusted with the exciting task of space-planning and furnishing the new office in Surrey, BC for a prominent North American mining company. The result? An exceptional project that seamlessly blends contemporary aesthetics with a strong emphasis on workstation ergonomics.
Despite facing a tight deadline, our dedicated team successfully collaborated with the Manufacturer to prioritize the order, ensuring prompt delivery. This allowed our skilled installation crew ample time to bring this remarkable vision to life.
The open areas of the office were thoughtfully designed with thirty-one panel workstations configured into collaborative pods.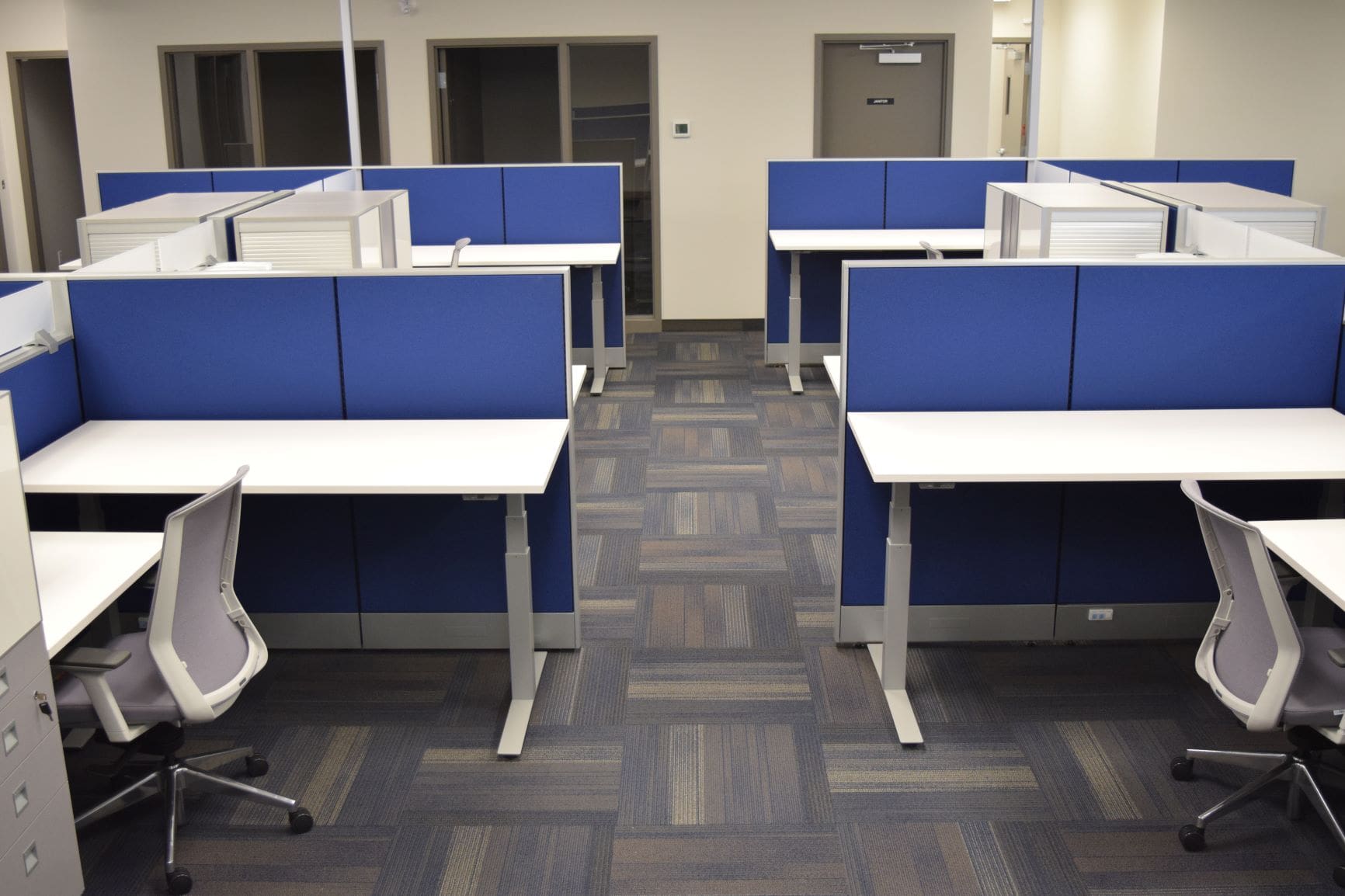 Each workstation featured 53″ high panels, electric height adjustable tables, accessory rails, and storage towers complete with whiteboards. The result? A harmonious fusion of ergonomic design, comfort, and efficiency. To enhance the modern ambiance, the client opted for white worksurfaces with a stylish silver accent finish.
The blue fabric divider panels perfectly tied everything together, aligning with the corporate colours. Private offices were meticulously furnished with either "L" shaped or "U" shaped workstations, keeping attention to detail at the forefront. These workstations offered electric height adjustable tables and generous under-desk storage, catering to individual preferences and requirements.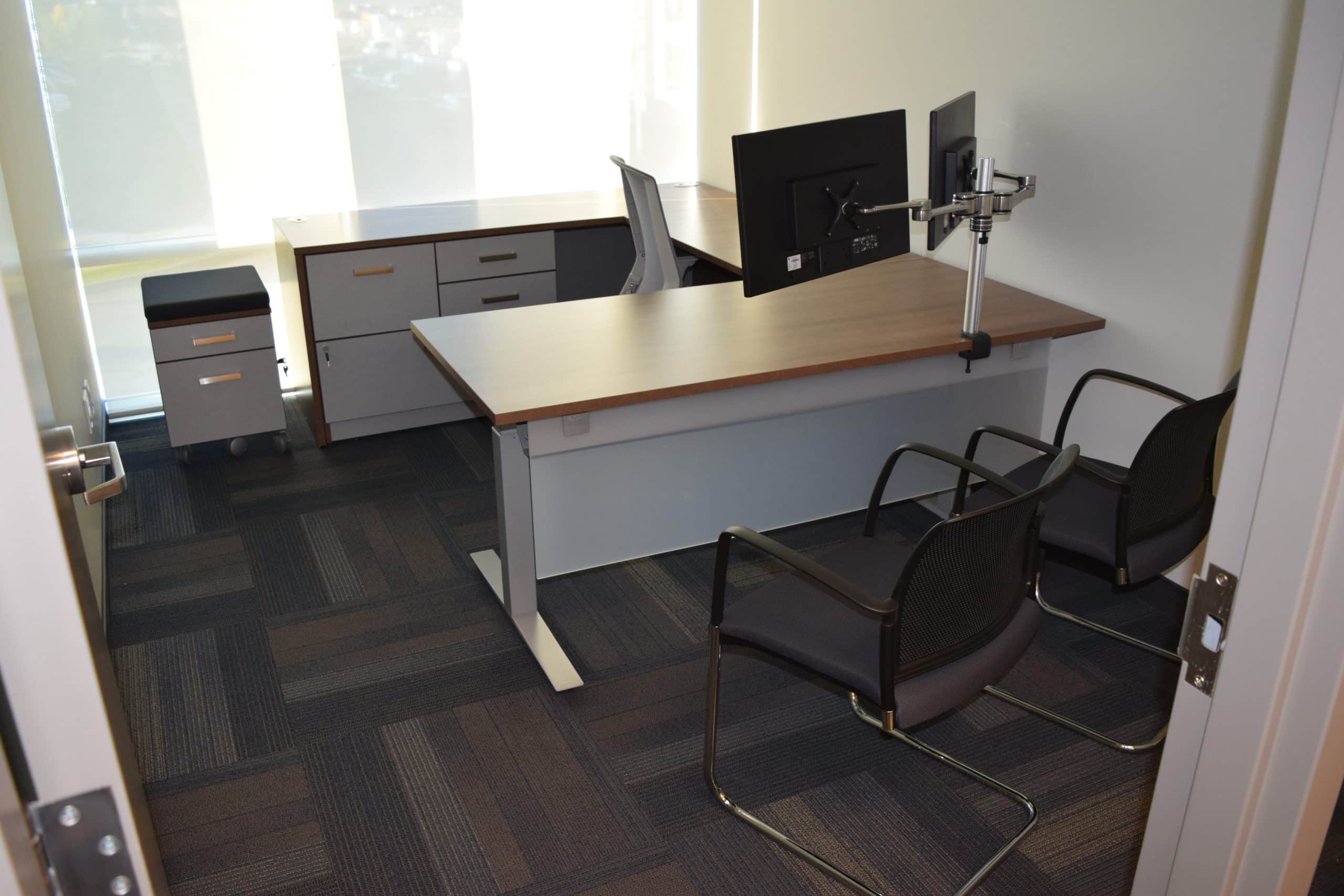 The warm woodgrain laminate finish, complemented by elegant silver accents, added a touch of sophistication to these areas.
In addition to workstations, our team went above and beyond to create custom solutions for the reception desk, training room, cafeteria, and boardroom. These spaces truly exemplify Premier Office Interiors' commitment to crafting exceptional office environments that leave a lasting impression.
Begin your own transformative journey with Premier Office Interiors today.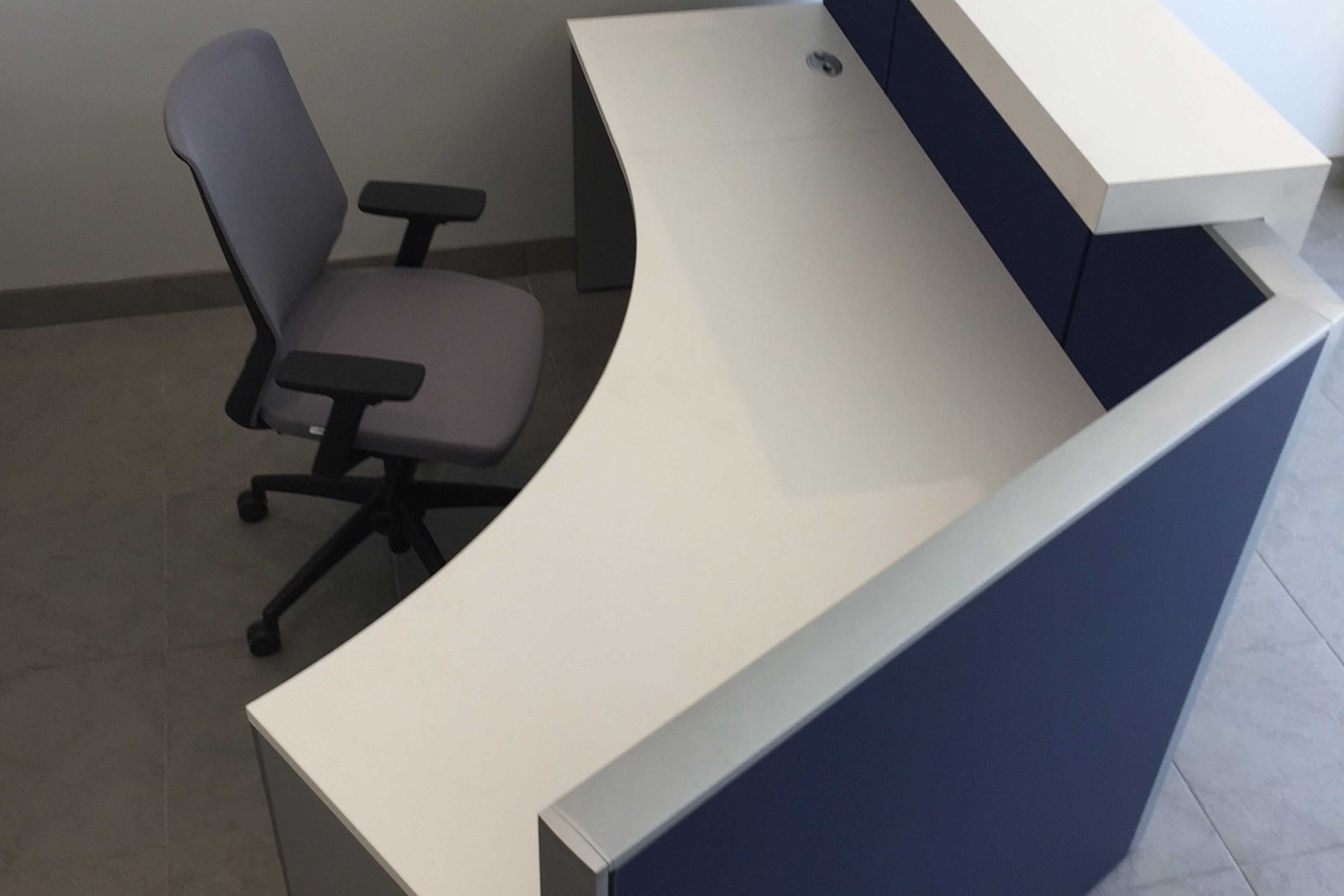 Together, we will bring your vision to life, surpassing expectations and delivering unparalleled results for your Surrey, BC office.
~ Click through the slideshow to view more images. ~
Looking to optimize your space and select the right furniture?
Count on us for professional guidance!
By consulting with one of our office furniture experts we will ensure you choose the best furniture solution for your specific needs.
Our Latest Articles To Help You With Your Office Furniture Investment.

103 – 8623 Granville St. Vancouver, B.C. V6P 5A2 - By Appointment Only
© 2023. All rights reserved.
Subscribe to get latest furniture blogs & news from us.