Case Study: Transforming a Workspace with Office Furniture Solutions in Vancouver, BC
By combining their existing benching pods with new panel workstations, we created open and collaborative workspaces.
This case study highlights our successful collaboration with a software company located in Vancouver, BC, where we provided comprehensive office furniture solutions for their office relocation. Our partnership with the client began earlier when we furnished their previous office with open concept benching workstations for their software engineers.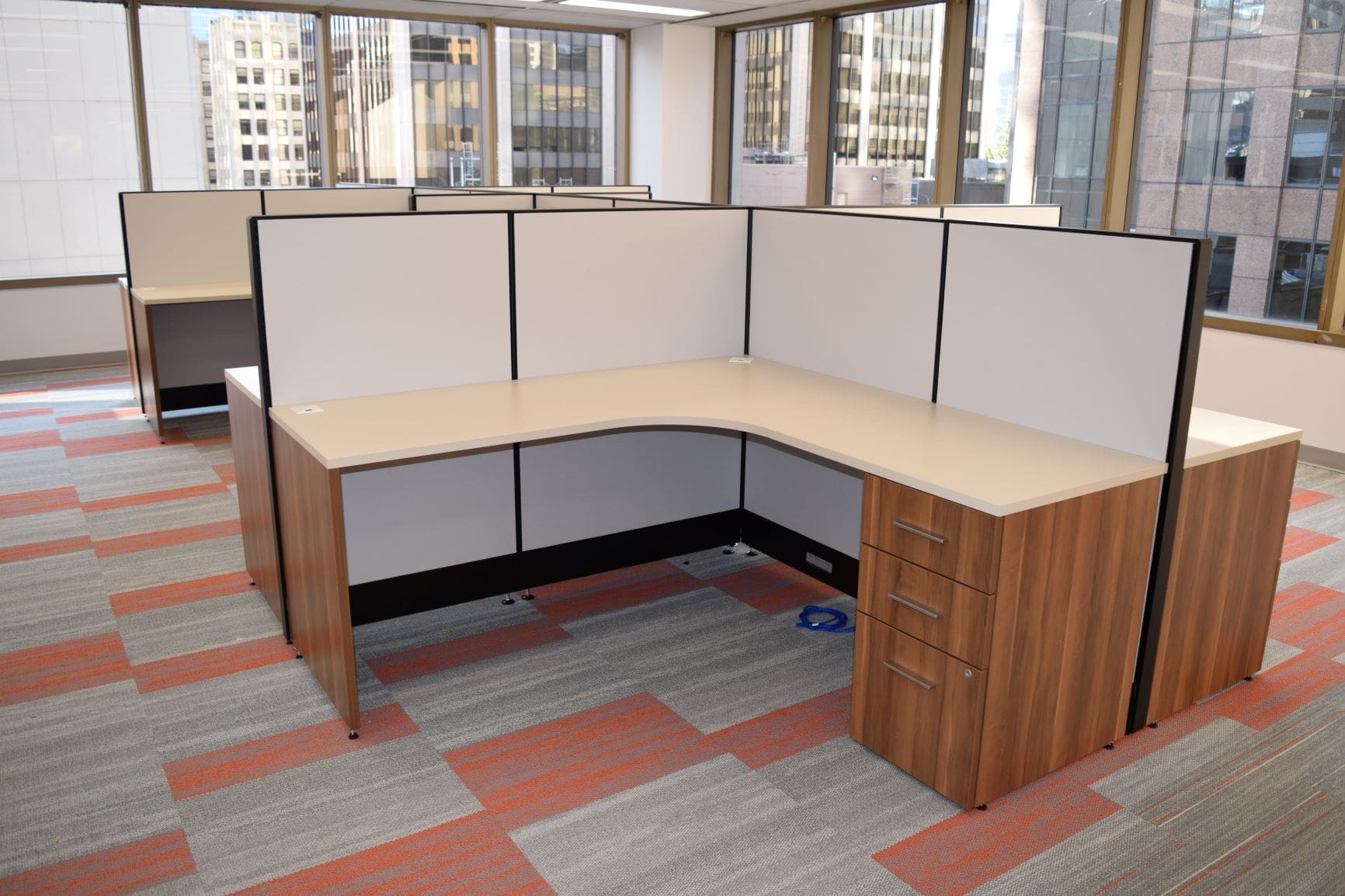 In their new office space, we assembled the existing benching pods, added two more, and then provided additional panel workstations to accommodate their growing team.
Enhancing Open Office Spaces
Understanding the client's need for open and collaborative work environments, we furnished their new office with thirty-six 6ft x 6ft panel workstations, grouped into pods. The existing benching pods were seamlessly integrated into the new office layout, ensuring continuity and familiarity for the software engineers.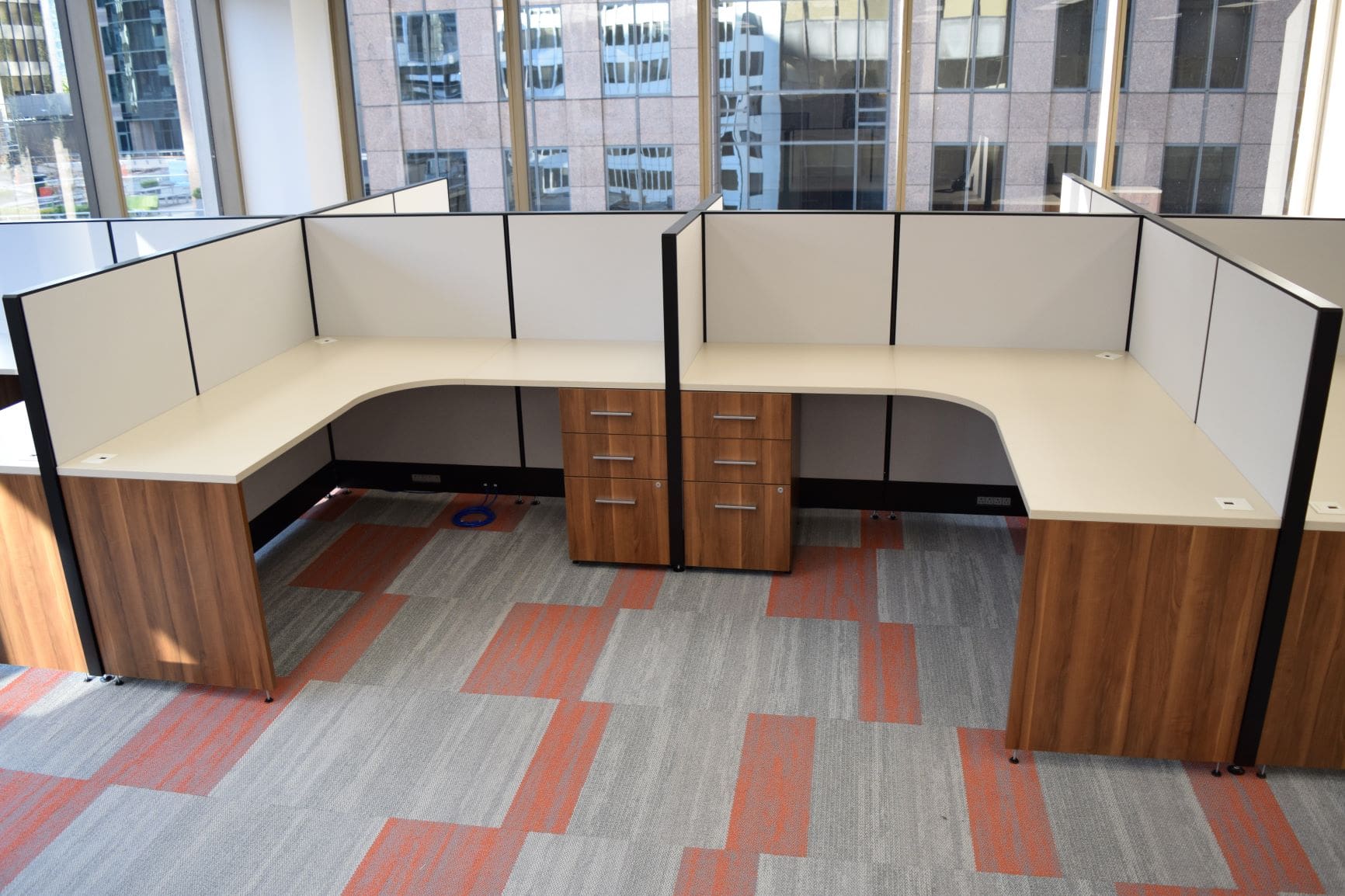 Stylish and Functional Design Choices
To create a clean and modern aesthetic, the client opted for opal worksurfaces and bora bora, a striking woodgrain laminate, for the base and pedestal of the panel workstations. This combination added visual interest while maintaining a professional look. The overall design was tied together with a beige panel fabric and black metal frames, creating a cohesive and stylish workspace.
Efficient Electrical Integration
To achieve a clean and organized look, we utilized the panel systems' integrated electrical solutions for the workstations.
Recognizing the client's lack of expertise in electrical work, we recommended an electrician and coordinated with them to hardwire the workstation pods and ensure proper data connectivity at each workstation.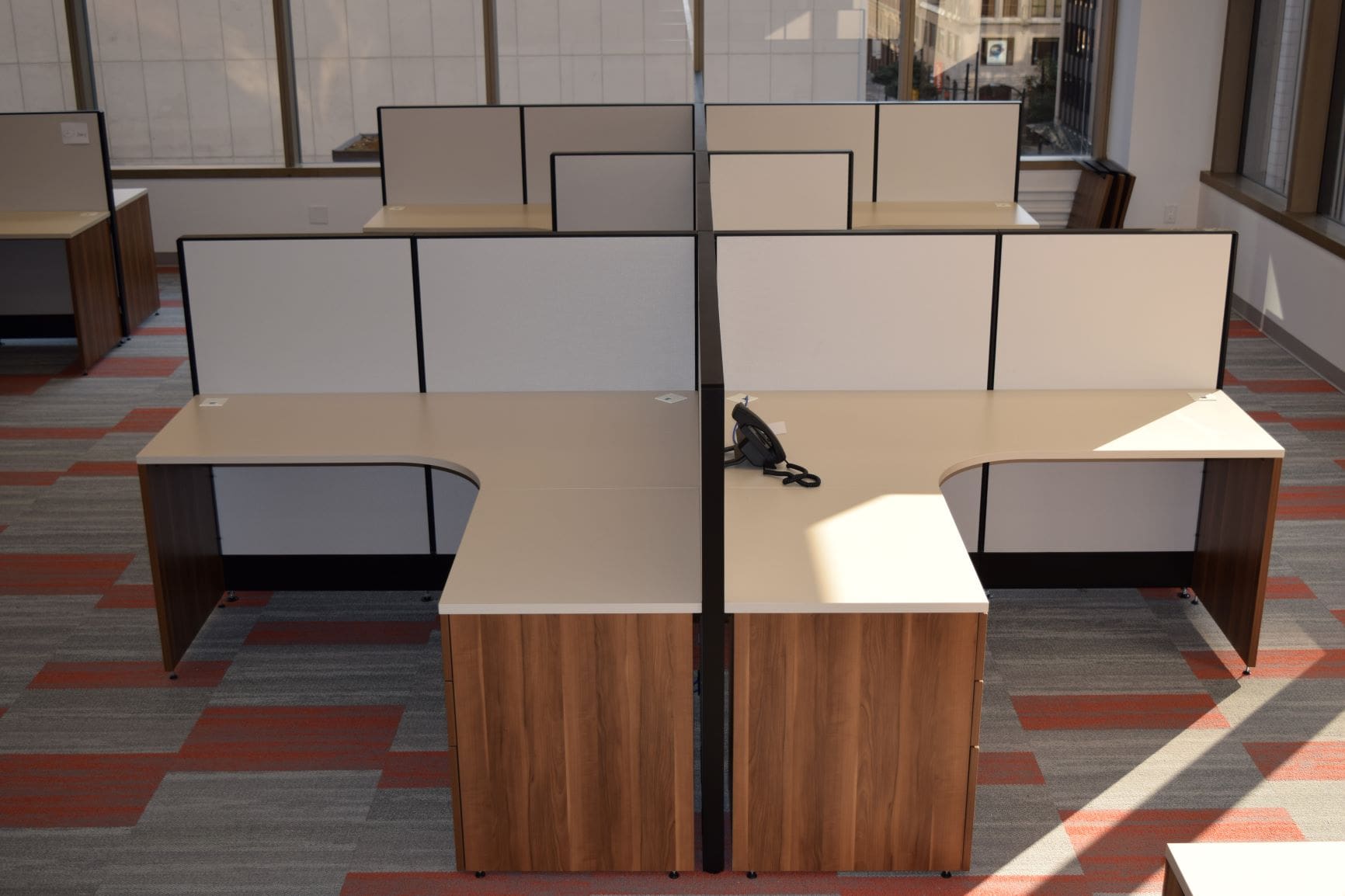 This collaboration allowed for a seamless installation process and ensured that the workstations were fully functional and ready for use upon the client's office move.
Comprehensive Installation Process
Over the course of a week, we successfully installed the new furniture while also incorporating their existing furniture into the new office space. This comprehensive approach ensured that all workstations were ready for the client's office move, minimizing downtime and maximizing productivity.
This case study showcases our successful collaboration with a software company in Vancouver, BC, to furnish their new office space and optimize their work environment. By combining existing benching pods with new panel workstations, we created open and collaborative workspaces for their software engineers. The stylish design choices, such as opal worksurfaces, bora bora laminate, and coordinated panel fabric, added a touch of sophistication to the workspace.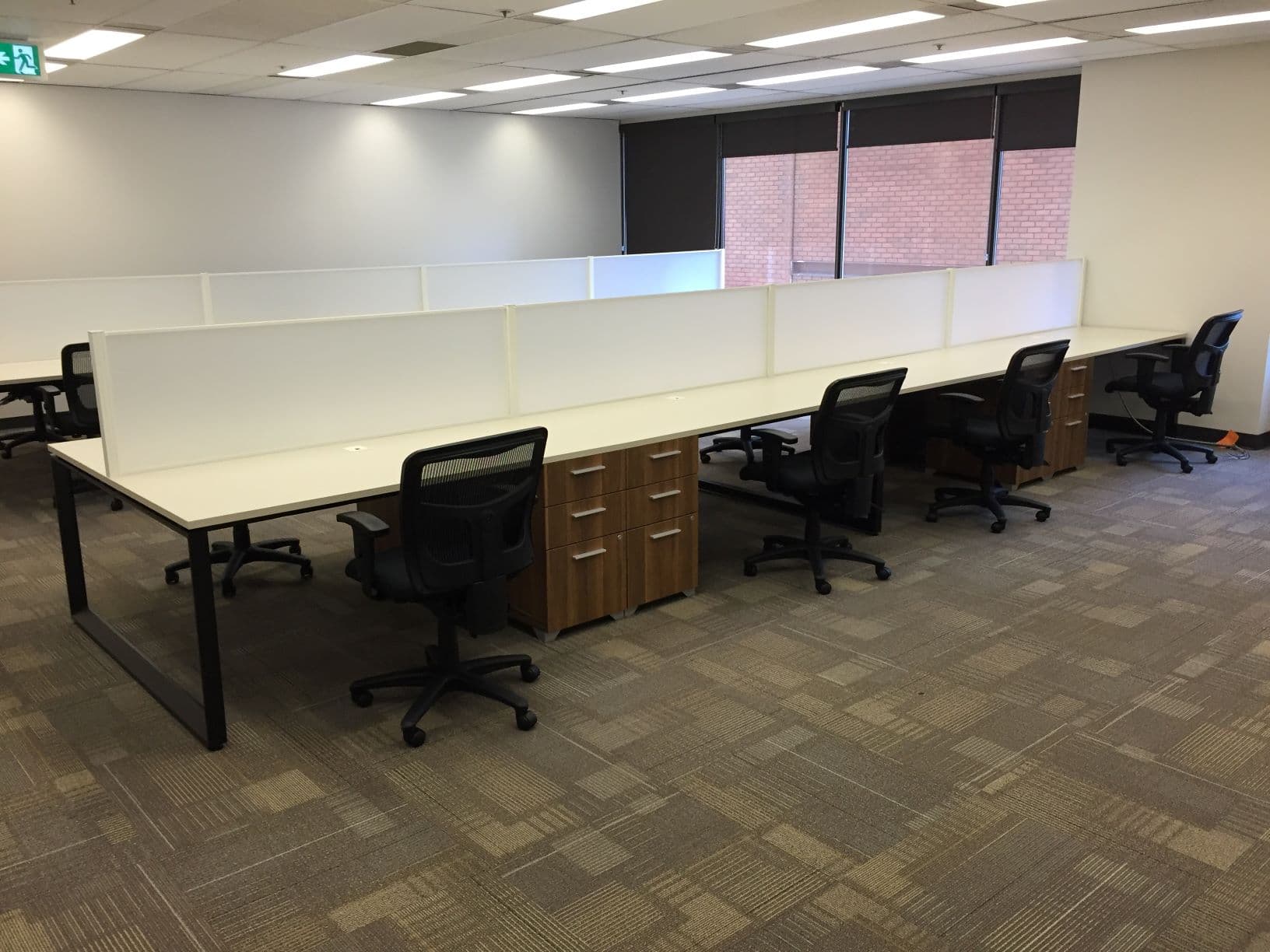 Furthermore, our coordination with the electrician ensured a seamless integration of the electrical components, enhancing functionality. Contact us today for comprehensive office furniture solutions in Vancouver, BC, and transform your workspace into an efficient and visually appealing environment.
~ Click through the slideshow to view more images. ~
Looking to optimize your space and select the right furniture?
Count on us for professional guidance!
By consulting with one of our office furniture experts we will ensure you choose the best furniture solution for your specific needs.
Our Latest Articles To Help You With Your Office Furniture Investment.

103 – 8623 Granville St. Vancouver, B.C. V6P 5A2 - By Appointment Only
© 2023. All rights reserved.
Subscribe to get latest furniture blogs & news from us.