Office Furniture Delta: Case Study – Office Installation for a Large Automobile Manufacturer
The furniture choices complemented the overall aesthetic, creating a seamless and visually appealing environment.
Discover how Premier Office Interiors successfully furnished the new facility of a renowned International Automobile Manufacturer located in Delta, BC. Our team specializes in creating tailored and functional workspaces that reflect your unique needs. This case study highlights our expertise in providing comprehensive office furniture solutions that align with our client's vision.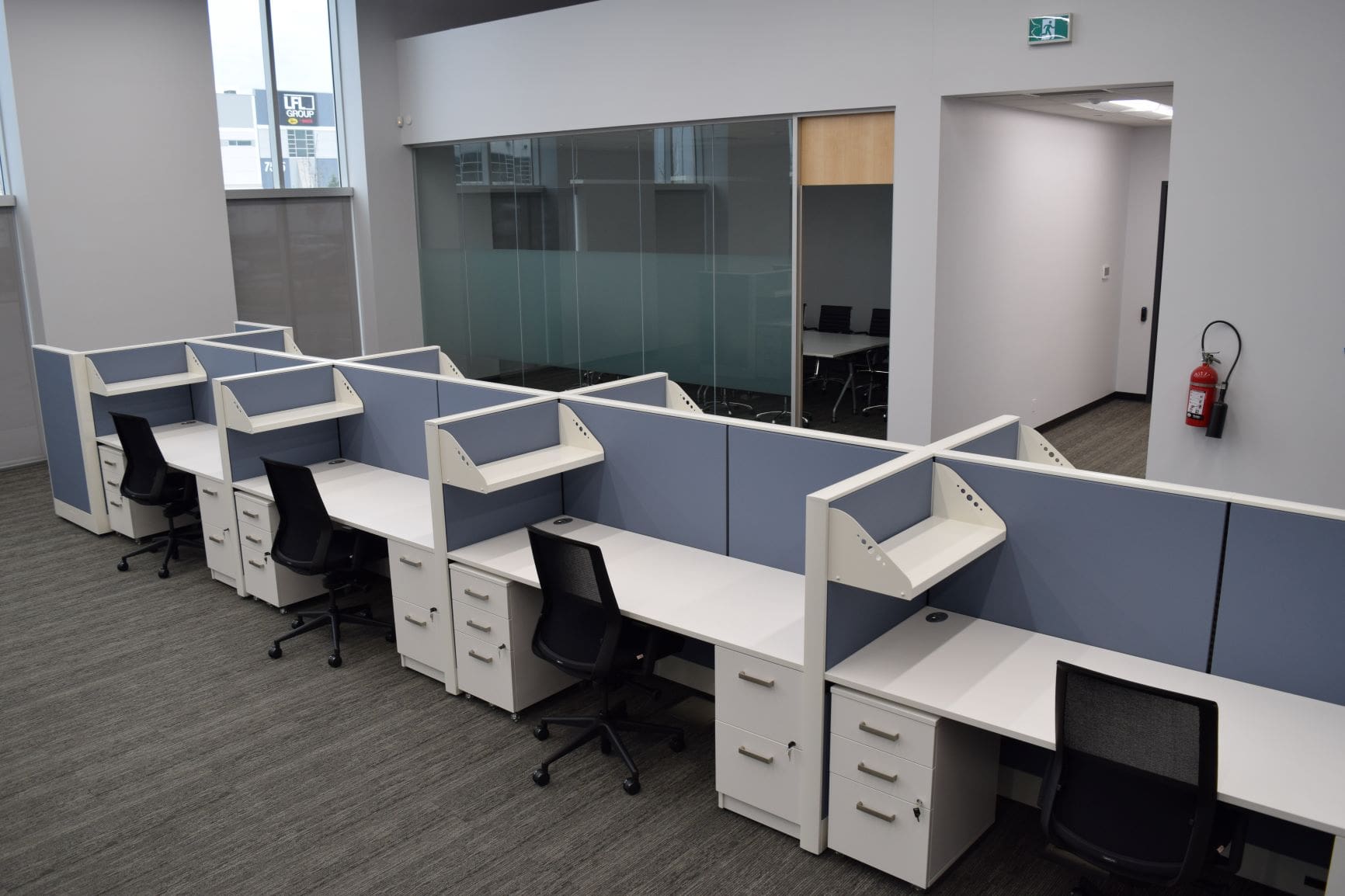 Creating a Modern Open-Concept Office Space
The client's goal was to achieve a modern and clean aesthetic while maximizing natural light, spaciousness, and the impressive surroundings of their facility. Our team successfully transformed the space by incorporating white laminate worksurfaces with silver and blue accent colors, harmonizing with the client's corporate branding.
Efficient and Customized Workstations
For the main office area, we installed eighteen panel workstations, strategically arranged in two pods of nine. To ensure privacy and minimize noise, we used tall acoustical divider panels.
These panels also served a dual purpose by housing integrated electrical systems that seamlessly powered each workstation.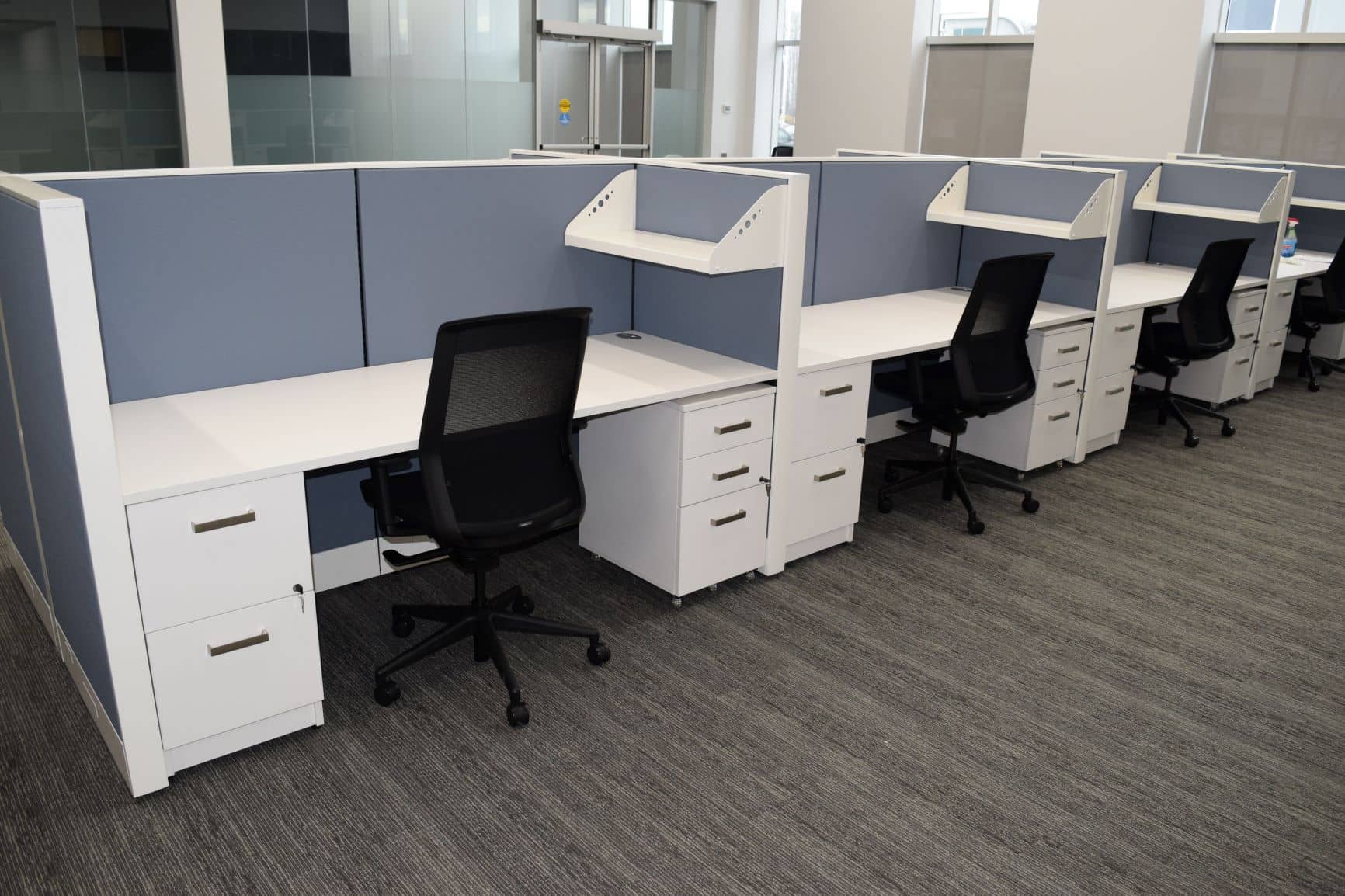 Conveniently positioned electrical and data ports below the worksurfaces facilitated easy access for power and data connectivity. Additionally, the mobile drawer pedestals featured a finished laminate top and provided extra worksurface space when required, promoting flexibility and efficiency.
In the meeting rooms, we opted for training-style tables that offered flexibility in meeting configurations. These tables could easily connect and disconnect, adapting to various meeting needs. Paired with sleek and modern leather mid-back chairs, the meeting spaces exuded a contemporary and professional ambiance.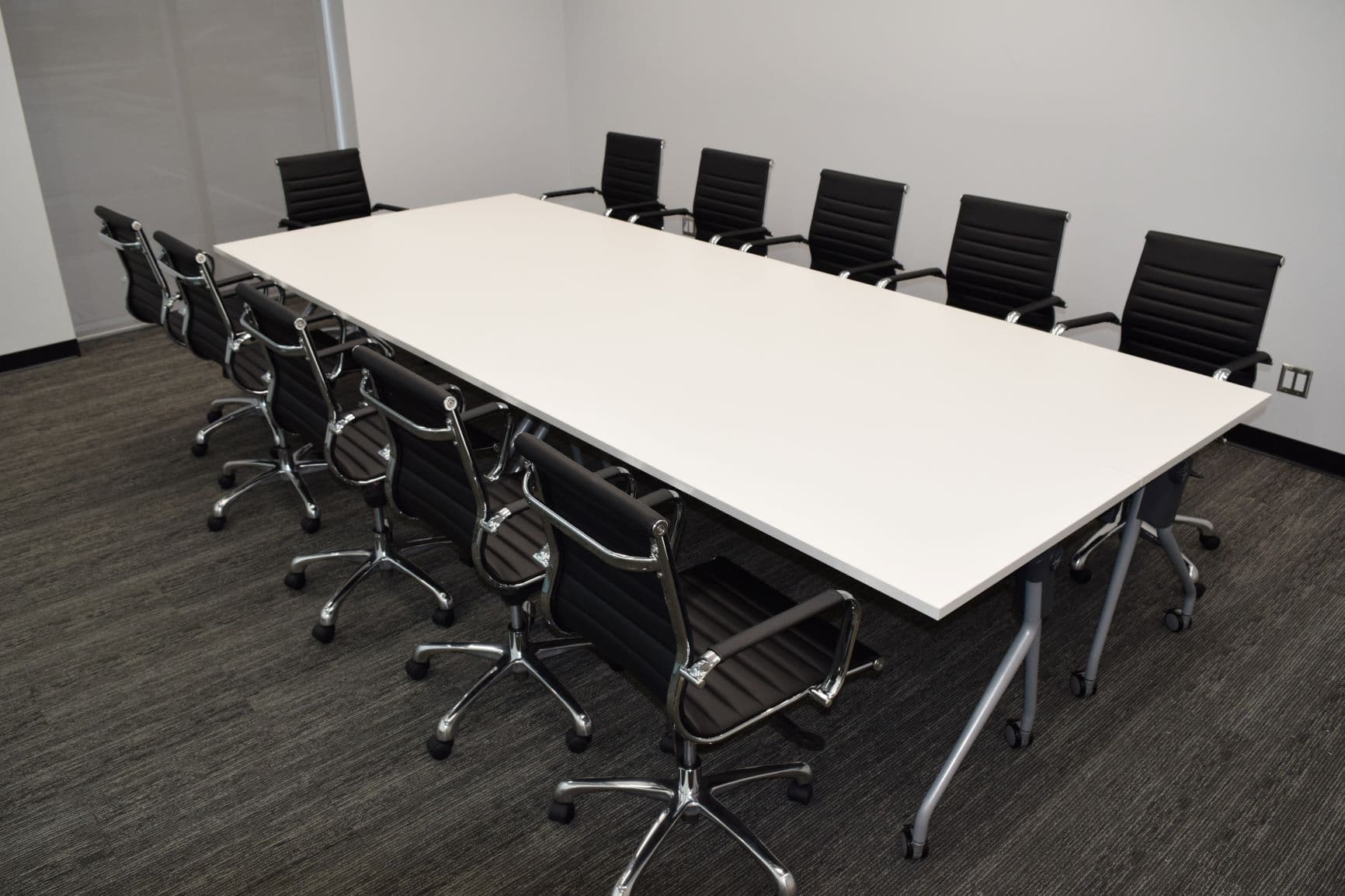 Clean and Minimalist Private Offices and Shipping/Receiving Area
The private offices and shipping/receiving area followed a clean and minimalist design approach, ensuring a cohesive and harmonious workspace throughout the facility. The furniture choices complemented the overall aesthetic, creating a seamless and visually appealing environment.
Comprehensive Solution for All Areas
Our services extended beyond the main office area. We furnished the lunchroom, cafeteria, and lounge area, providing a comprehensive solution that catered to the needs of the entire facility.
This ensured a consistent and cohesive look throughout the workspace.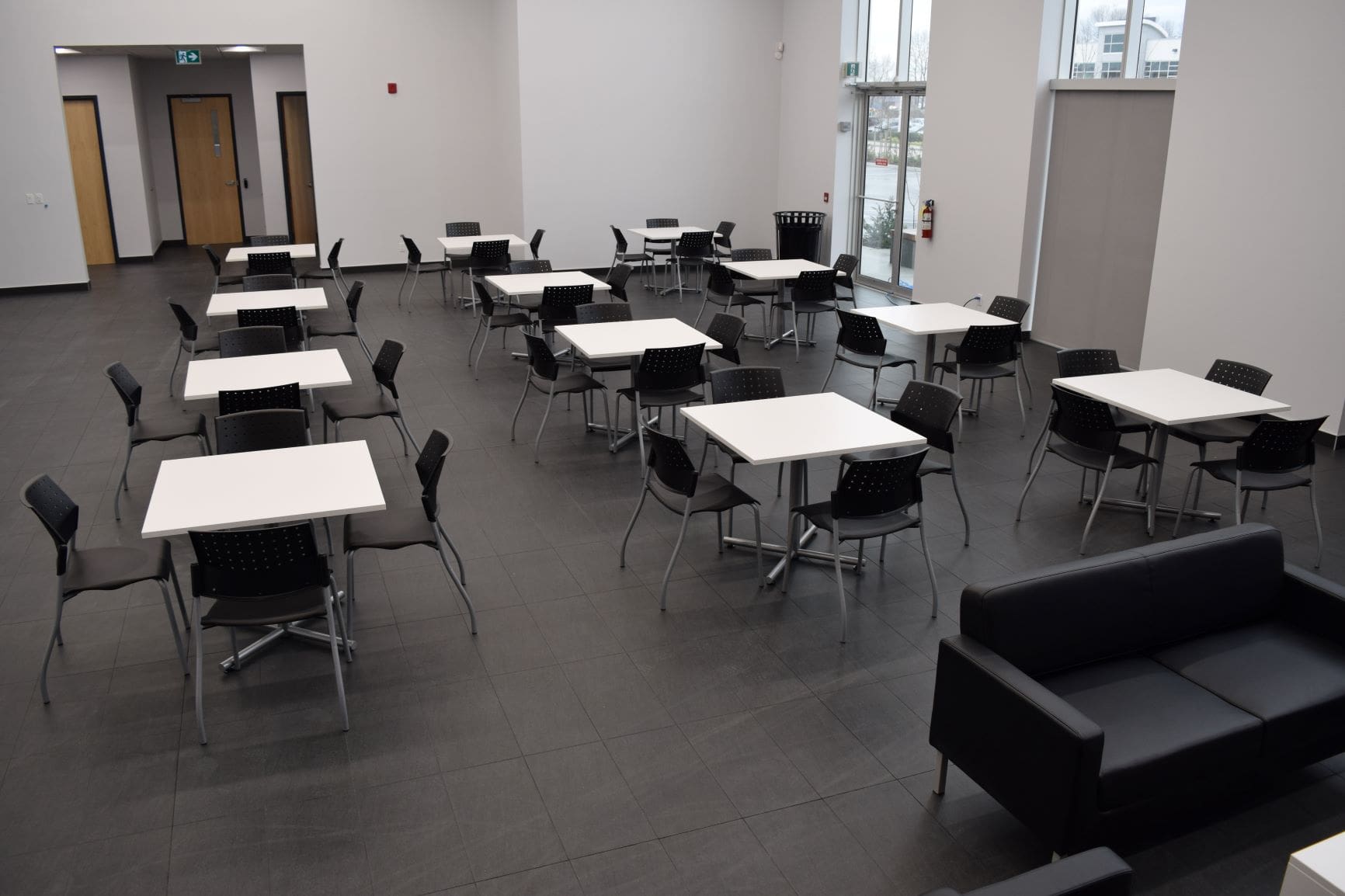 Contact Premier Office Interiors Today
If you are seeking professional office furniture installation services in Delta, BC, contact Premier Office Interiors today. Our team of experts is dedicated to creating customized and functional workspaces that reflect your unique needs. Experience our expertise firsthand and transform your office environment into a productive and aesthetically pleasing space.
~ Click through the slideshow to view more images. ~
Looking to optimize your space and select the right furniture?
Count on us for professional guidance!
By consulting with one of our office furniture experts we will ensure you choose the best furniture solution for your specific needs.
Our Latest Articles To Help You With Your Office Furniture Investment.

103 – 8623 Granville St. Vancouver, B.C. V6P 5A2 - By Appointment Only
© 2023. All rights reserved.
Subscribe to get latest furniture blogs & news from us.