Transforming Office Spaces: A Case Study on Office Furniture Solutions for a Food Distribution Company in Langley, BC
Through meticulous furniture selection and design, we successfully assisted our client in Langley, BC in creating a dynamic and contemporary office space that perfectly aligned with their vision.
This case study highlights the successful collaboration with a food distribution company based in Langley, BC, where we provided comprehensive office furniture solutions for their brand new office space. The project involved designing and furnishing a reception area, boardroom, breakroom, and twenty private offices spread across two floors.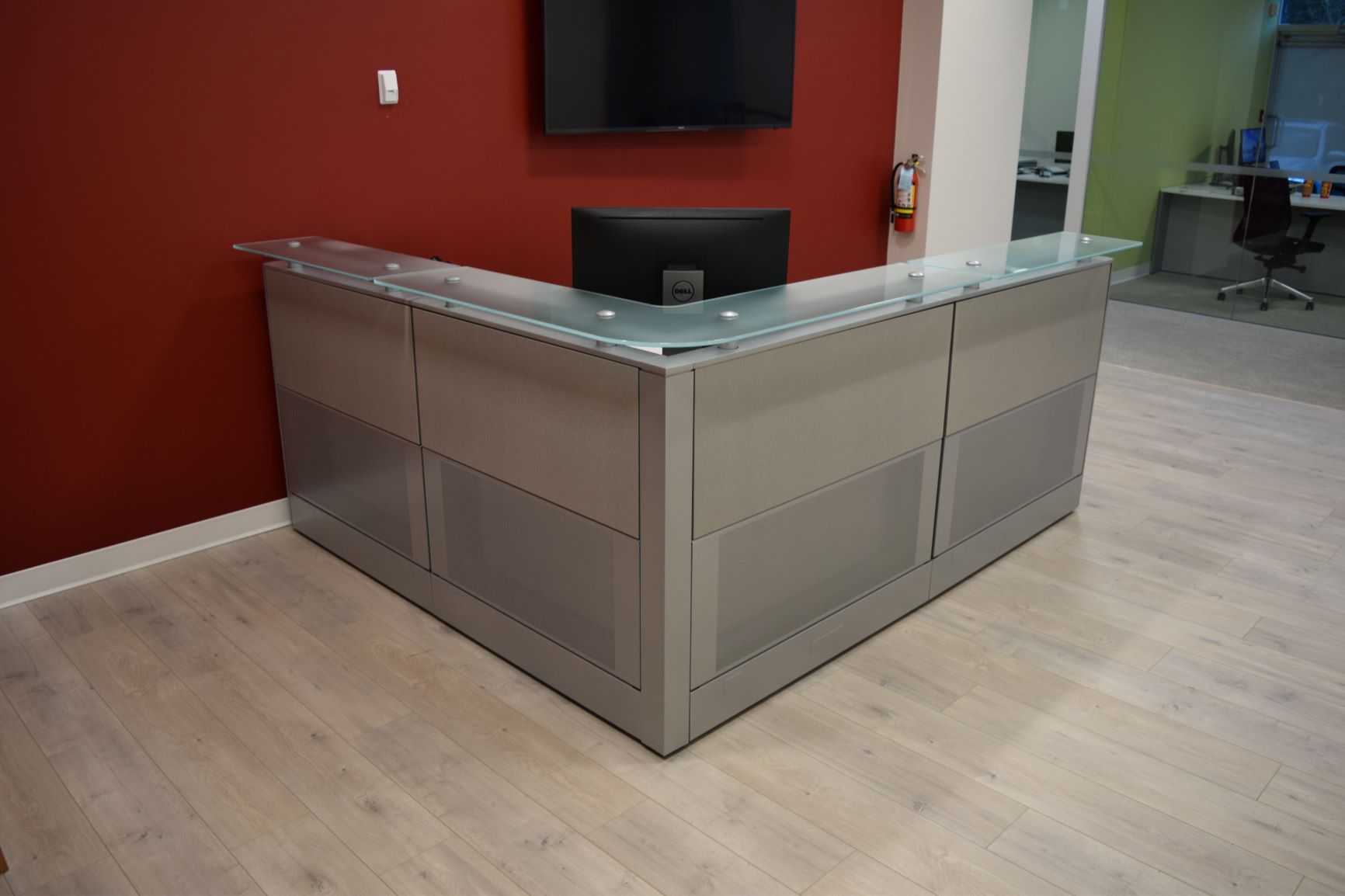 Our focus was on delivering a clean and modern aesthetic while ensuring functionality and comfort.
Designing for a Private Office Setup
The client's office layout exclusively consisted of private offices, reflecting their specific operational needs. Our task was to optimize the space while maintaining privacy and creating a cohesive atmosphere throughout the office.
Stylish and Modern Design Choices
To achieve a contemporary look, the client opted for white laminate worksurfaces, exuding a clean and sophisticated vibe. The worksurfaces were two-toned with a silver moon laminate base and pedestal, enhancing visual appeal while maintaining durability and longevity.
Innovative Reception Desk Design
The reception area was a key focal point for the client, and we implemented Tayco's Cosmopolitan panel system to create a stylish and functional reception desk. The desk showcased a unique combination of laminate and perforated metal on the outside of the panel, providing a modern twist compared to the more commonly used fabric panels.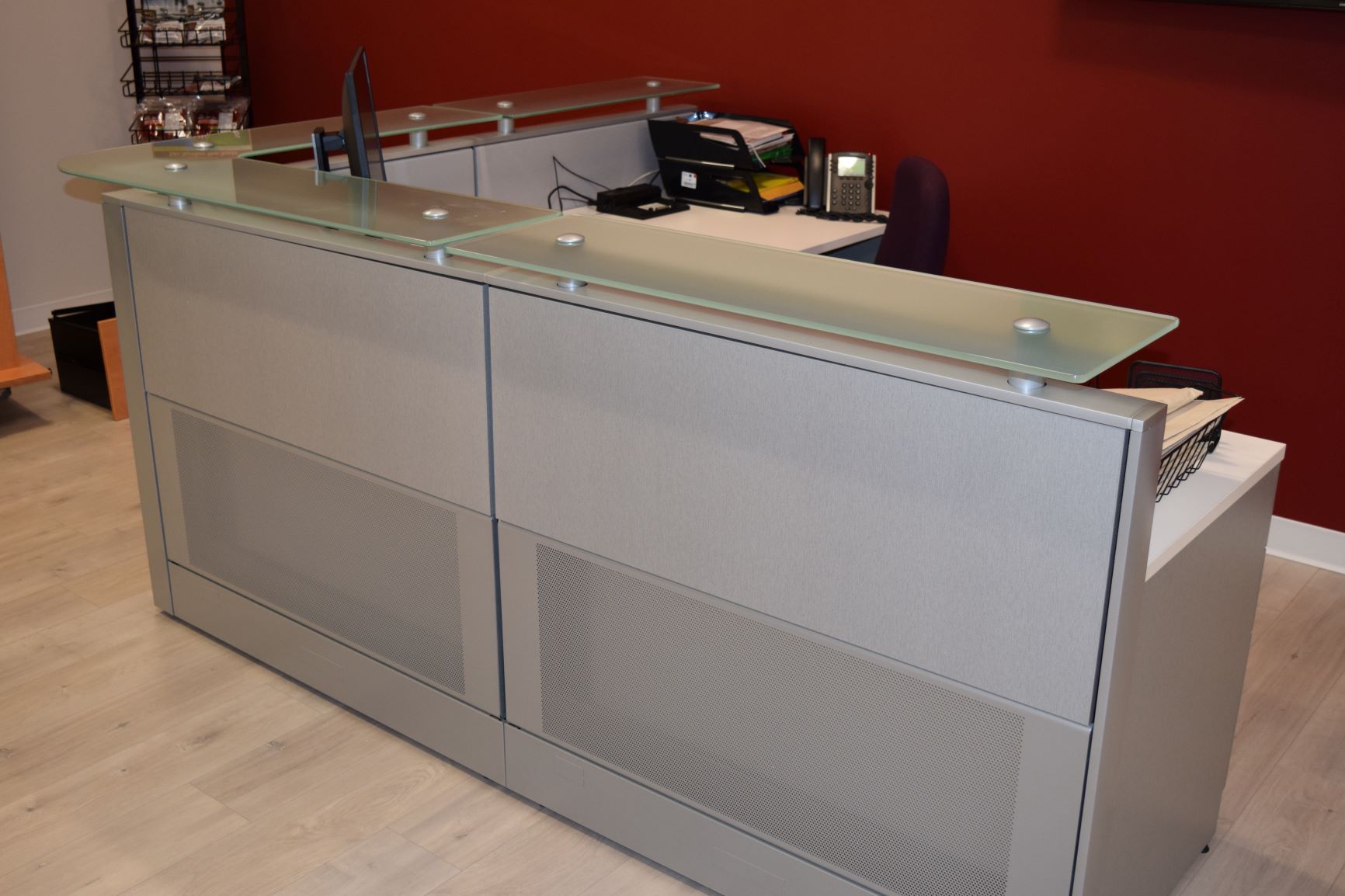 Completing the aesthetic, a glass transaction top added a touch of elegance to the overall design.
Seamless Transition with Loaner Furniture
Understanding the client's urgency to have a fully furnished office space, we proactively provided loaner furniture to bridge the gap until their ordered furniture arrived. This allowed the client to continue their operations without any disruptions. Once the customer's order arrived, we efficiently completed the installation over a single weekend, seamlessly integrating the new furniture while removing the loaner furniture.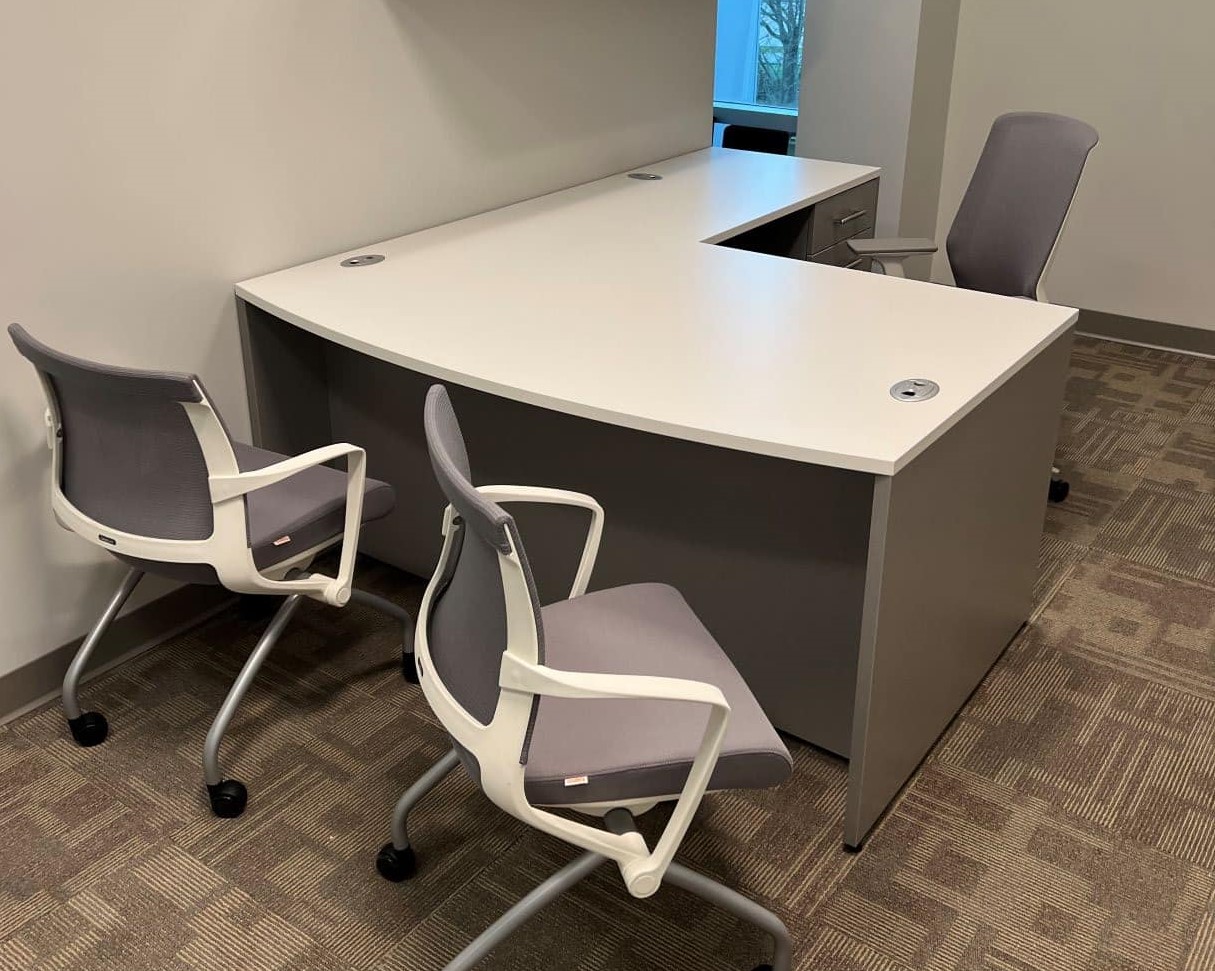 This case study showcases our successful collaboration with a food distribution company in Langley, BC, to furnish their brand new office space.
Through our thoughtful design choices, including white laminate worksurfaces, two-toned aesthetics, and an innovative reception desk design, we created a modern and functional environment for their private office setup. Additionally, our proactive approach in providing loaner furniture and completing the installation efficiently demonstrated our commitment to customer satisfaction.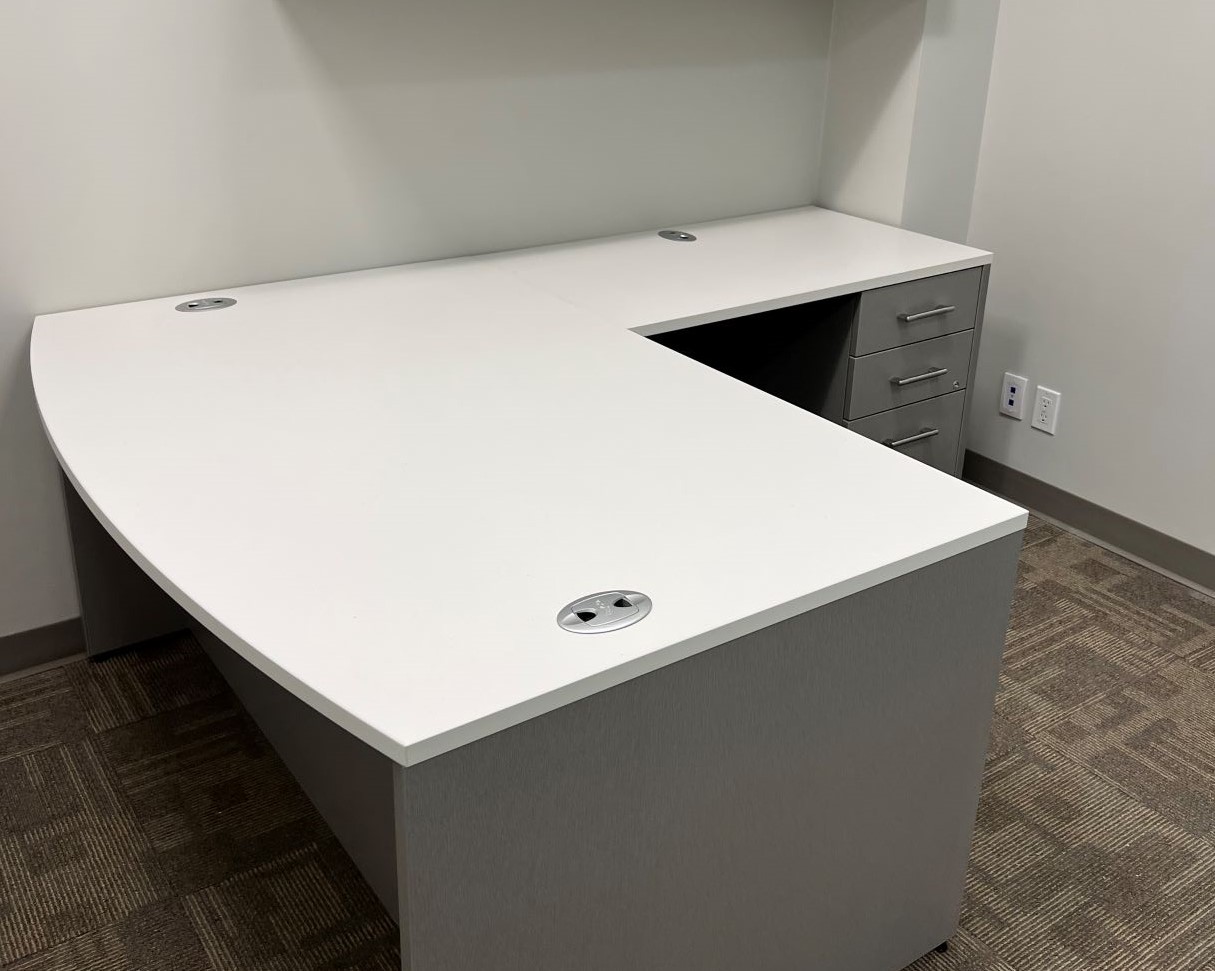 Looking to optimize your space and select the right furniture?
Count on us for professional guidance!
By consulting with one of our office furniture experts we will ensure you choose the best furniture solution for your specific needs.
Our Latest Articles To Help You With Your Office Furniture Investment.

103 – 8623 Granville St. Vancouver, B.C. V6P 5A2 - By Appointment Only
© 2023. All rights reserved.
Subscribe to get latest furniture blogs & news from us.