Knowing the Advantage: Comparing Higher-End Electric Standing Desks to Entry-Level Options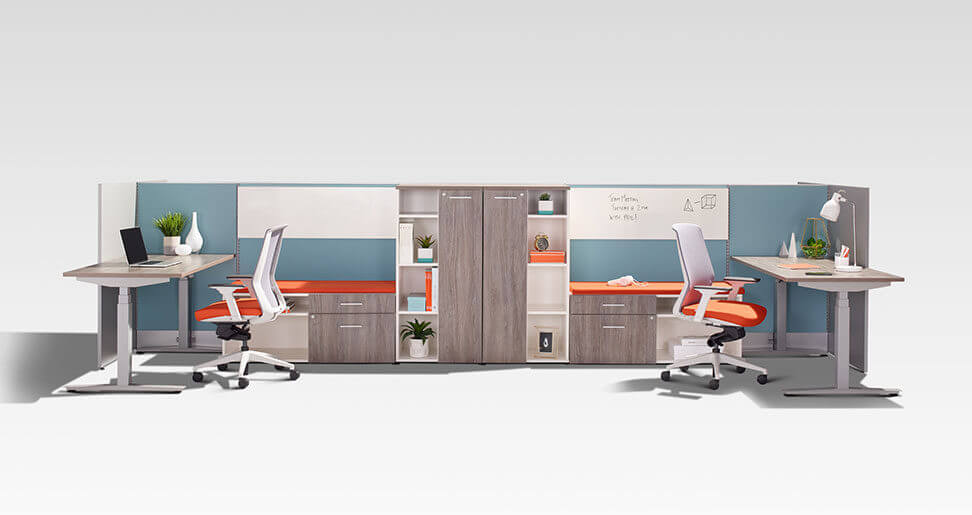 Higher-end electric standing desks are designed to offer significant advantages like greater customization, durability, and functionality compared to entry-level models. Here are some features businesses can expect to find in a higher-end electric standing desk:
Advanced Motor Technology
Advanced dual-motor technology sets higher-end electric standing desks apart. These desks feature state-of-the-art dual motors, ensuring smooth and quiet height adjustments for a seamless user experience.
Precise control over height settings and programmable presets allows easy customization. Unlike entry-level options, which usually feature only a single motor, the higher end options prioritize functionality and performance, enhancing user comfort and convenience. The improved motor technology eliminates disruptive noise and enables effortless transitions between positions, elevating the ergonomic experience and productivity levels.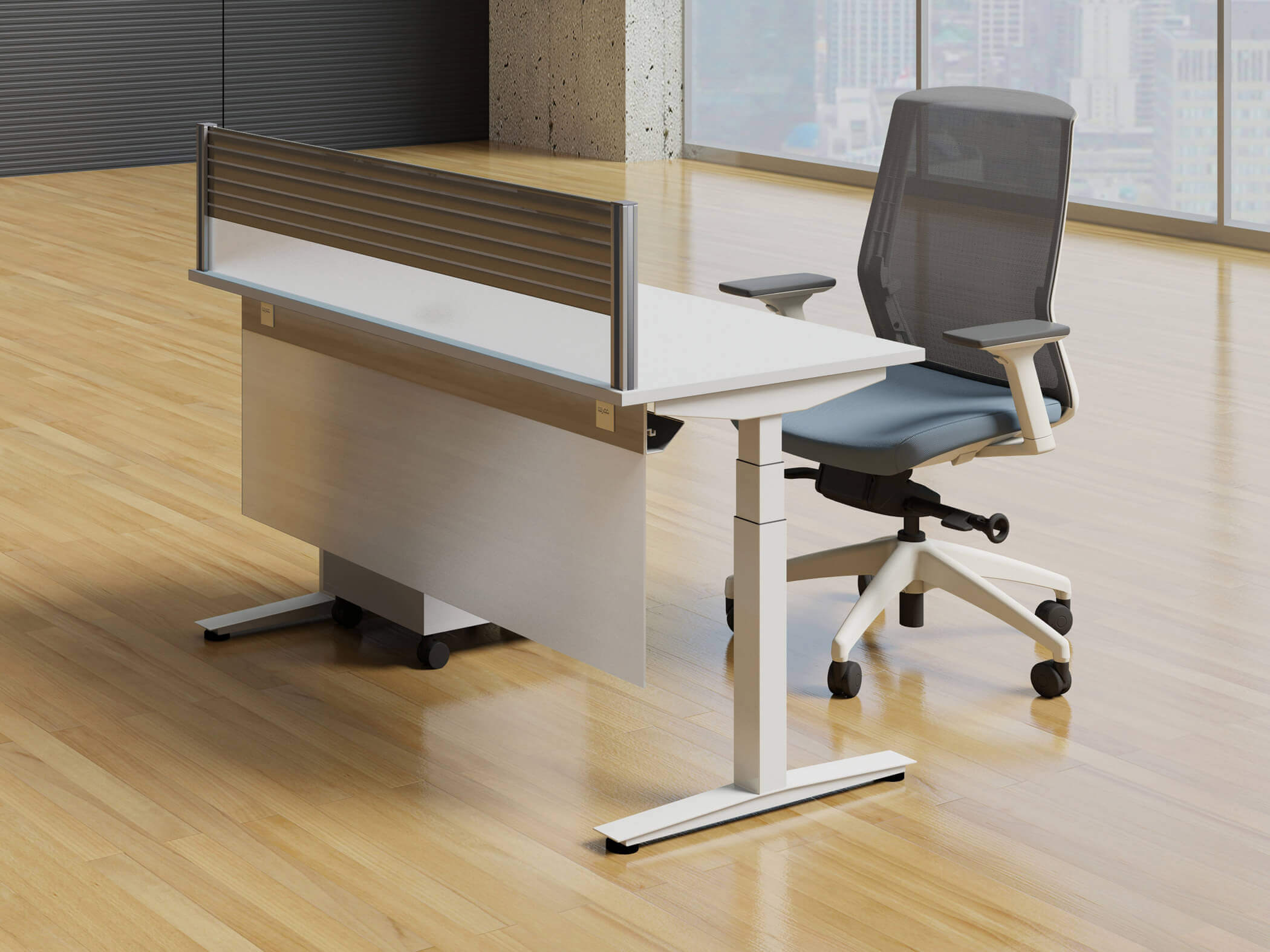 Investing in higher-end electric standing desks due to the solid construction is a wise choice for Vancouver office spaces.
Higher end sit/stand desks are built using high-quality materials, including sturdy metal frames and higher quality laminate or wood tops.
Their superior construction ensures durability, making them more resistant to wear and tear so they can withstand the rigors of daily use in a busy office environment.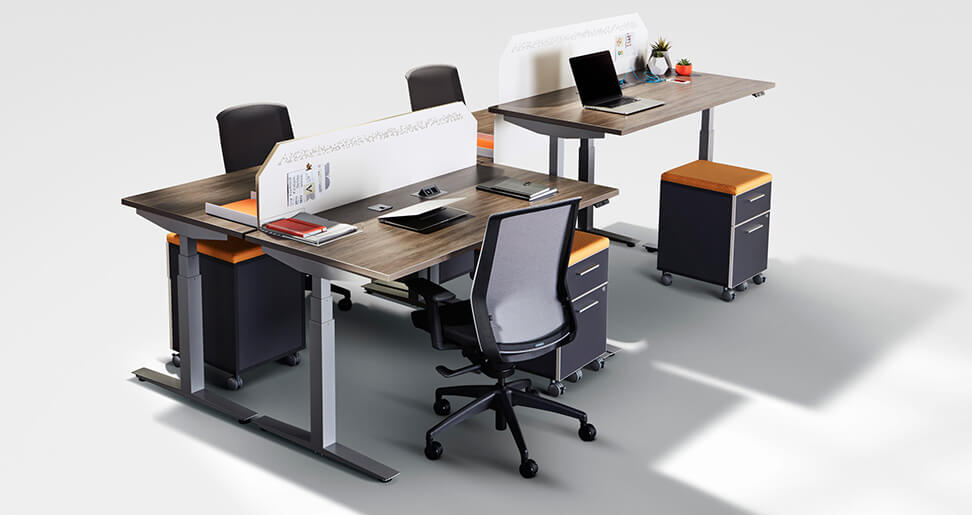 Higher-end electric standing desks offer enhanced stability compared to entry-level models. These desks incorporate anti-wobble mechanisms, wider bases, and crossbars to ensure steadiness at all height adjustments.
The result is a reliable work surface that minimizes distractions and promotes focus during tasks. By considering a higher-end electric standing desk with enhanced stability, businesses can provide their employees with a reliable and secure workspace that supports their productivity and concentration.
Customizable options in higher-end electric standing desks bring numerous advantages to businesses. They offer a wide range of choices in terms of size, color, and finish, allowing individuals to personalize their workspace according to their preferences and office decor. These desks often feature built-in cable management systems, modesty panels, desk-top mounted privacy screens and accessory rails promoting a clutter-free environment and supporting better posture and comfort.
The level of customization enhances productivity and creates a more functional and visually appealing workspace.
Investing in higher-end electric standing desks and pairing them with customizable office chairs can significantly improve the users' overall office experience.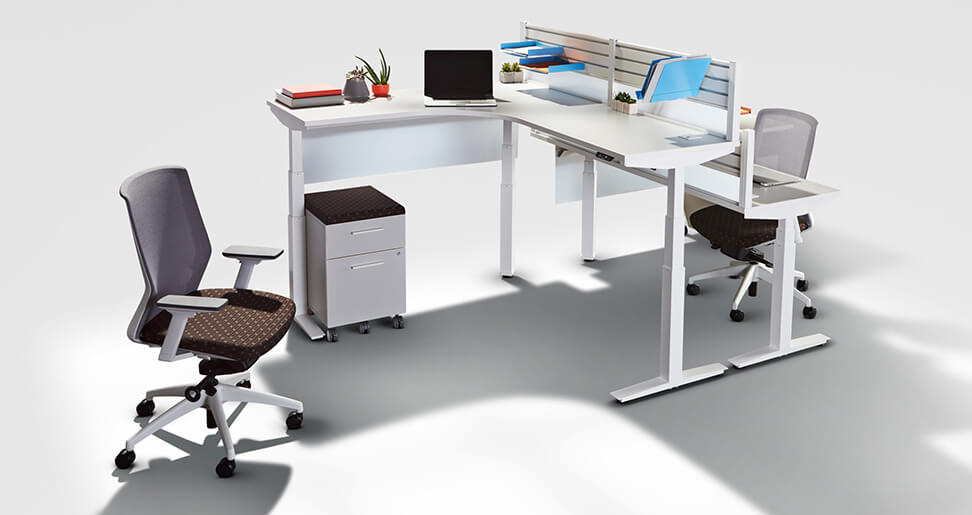 Higher-end electric standing desks present numerous exclusive benefits that surpass their entry-level counterparts. Entry level models will have a limited height range which won't work for taller users.
You want to make sure you look for a height adjustable desk that will raise to a height of at least 50" to accommodate most workers.
Investing in a better-quality standing desk enables employees to modify their work environment to suit their needs. With the ability to customize their workspace, employees can create a comfortable and efficient setting, optimizing their performance and satisfaction.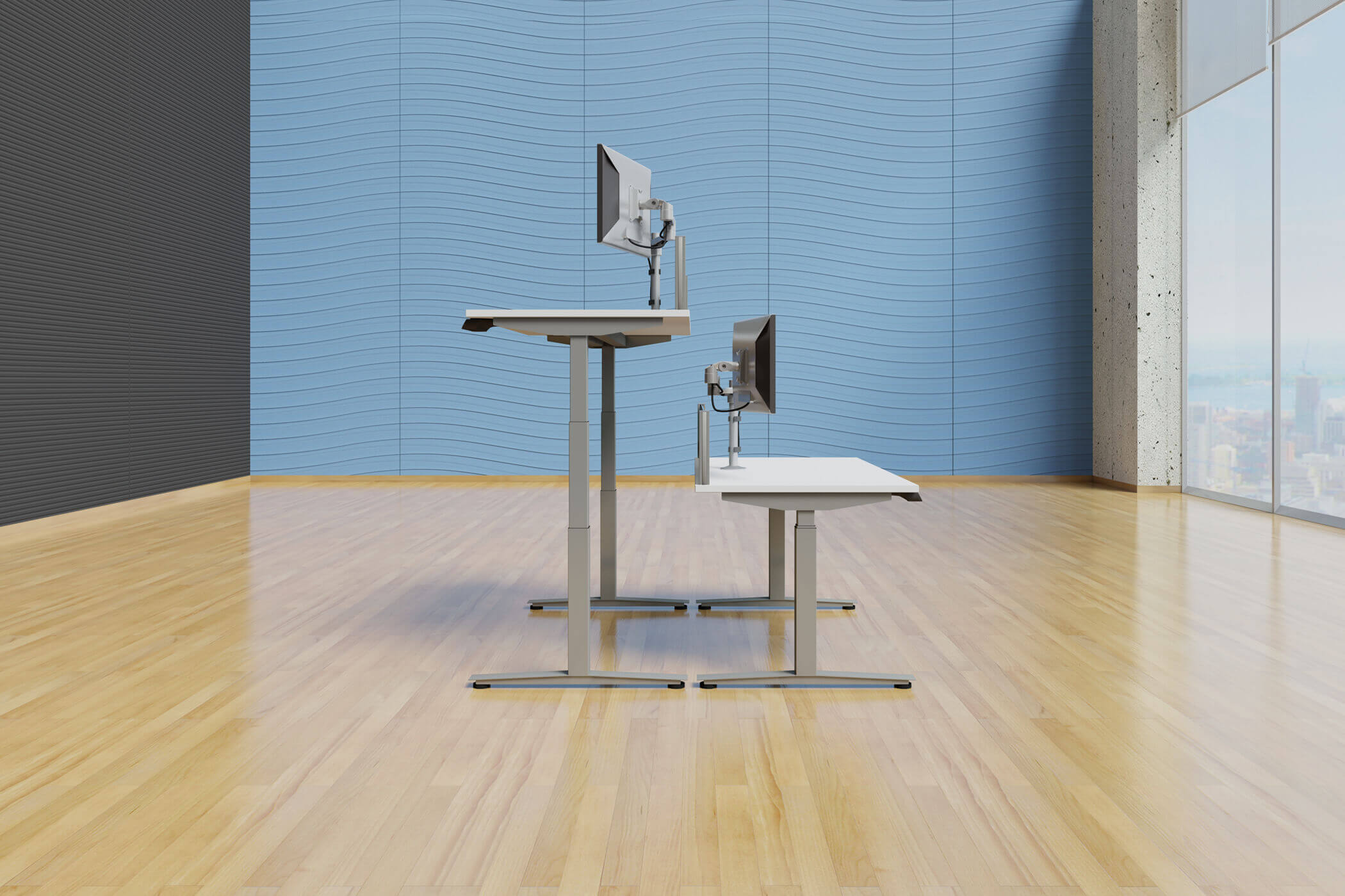 There are notable differences when considering the weight capacity feature of higher-end electric standing desks compared to entry-level models.
Higher-end desks typically offer a superior weight capacity, enabling them to accommodate heavier loads with stability and functionality. This makes them ideal for environments requiring multiple monitors, laptops, or other heavy equipment. In contrast, entry-level desks may have lower weight limits, potentially limiting their suitability for such setups. It is important to choose a desk that can support the demands of a modern workstation.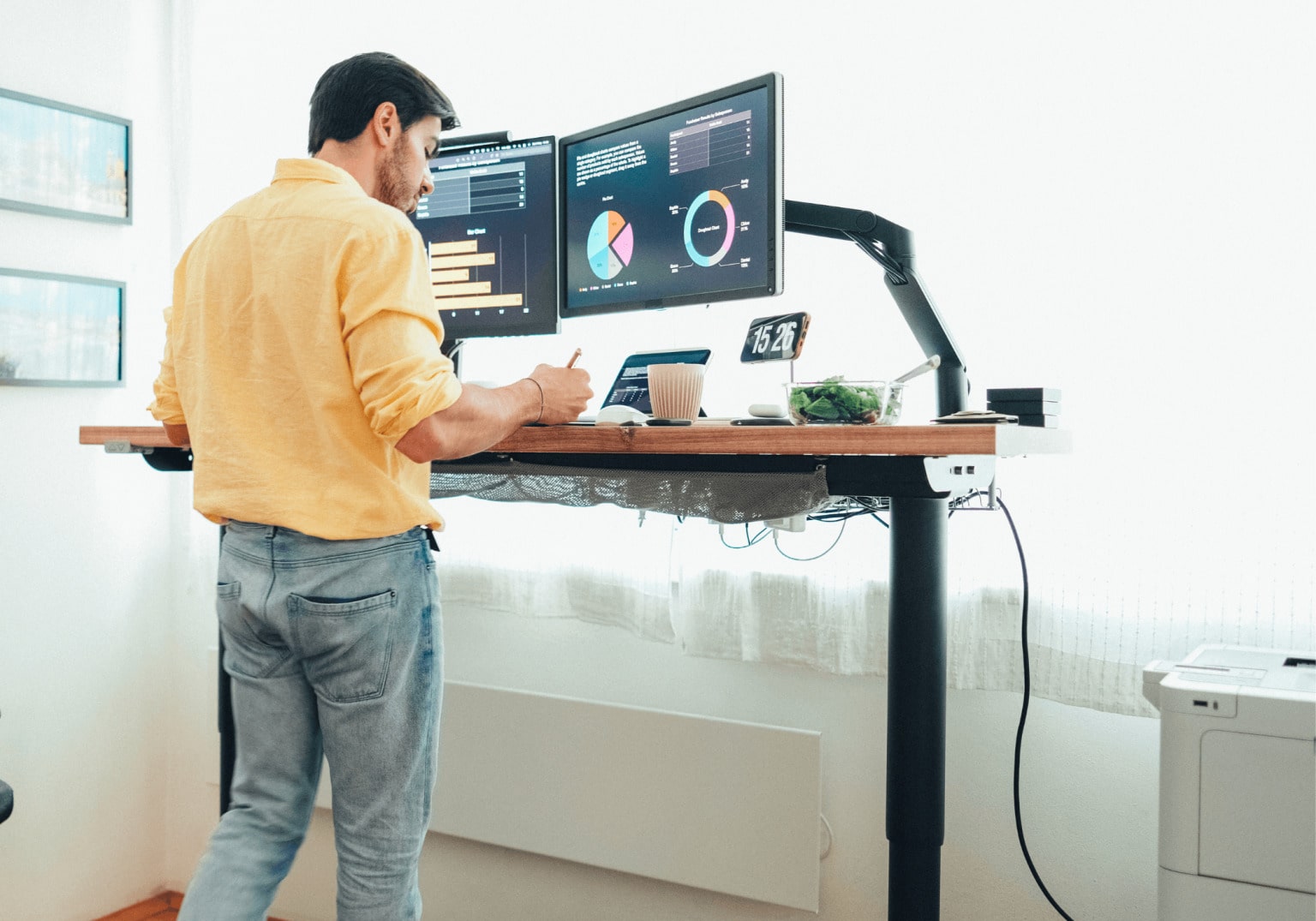 Higher-end electric standing desks offer a considerable advantage: an extended and comprehensive warranty backed through a reputable manufacturer. It's true that most height adjustable tables in the market are imported so make sure you look for one that is sold through a larger, local manufacturer who backs it with a warranty. There are a lot of smaller businesses that import the tables themselves and sell directly to the public. Be careful of this scenario as you may only get a limited warranty and the table design may change frequently depending on the country of origin, limiting the parts available for warranty replacements.
A good warranty through a
reputable, local manufacturer
provides users with peace of mind and protection against potential defects or malfunctions.
The warranty coverage adds an extra layer of assurance and demonstrates the manufacturers' commitment to delivering quality office furniture to Vancouver, BC offices.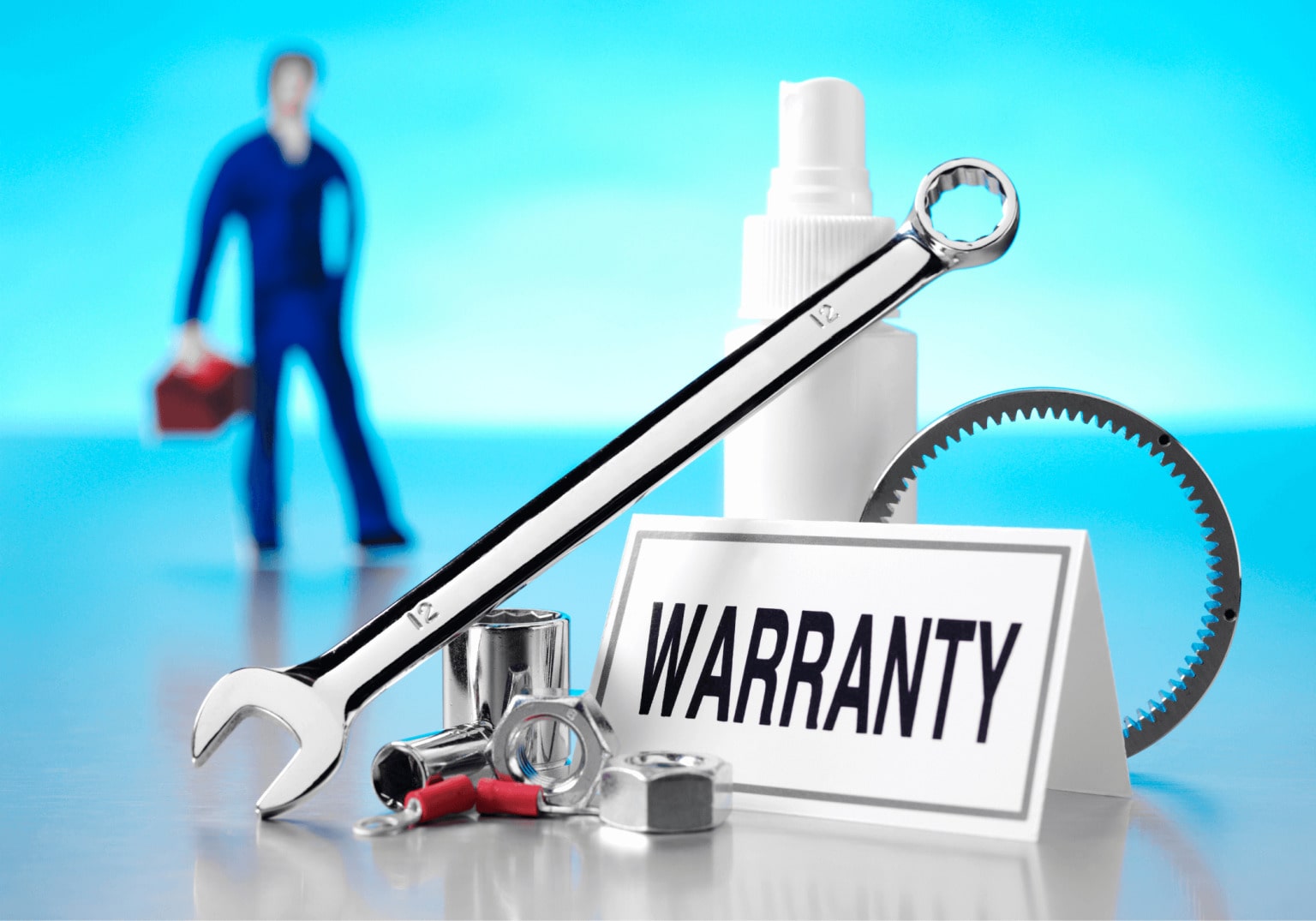 Looking to optimize your space and select the right furniture?
Count on us for professional guidance!
By consulting with one of our office furniture experts we will ensure you choose the best furniture solution for your specific needs.
Our Latest Articles To Help You With Your Office Furniture Investment.
The Ultimate Guide to Expanding, Moving, or Upgrading Your Office: A Comprehensive Resource for Office Furniture Transformation
The Ultimate Guide to Expanding, Moving or Upgrading Your Office is a comprehensive resource that provides practical tips, expert advice, and real-life case studies for businesses looking to transform their office spaces.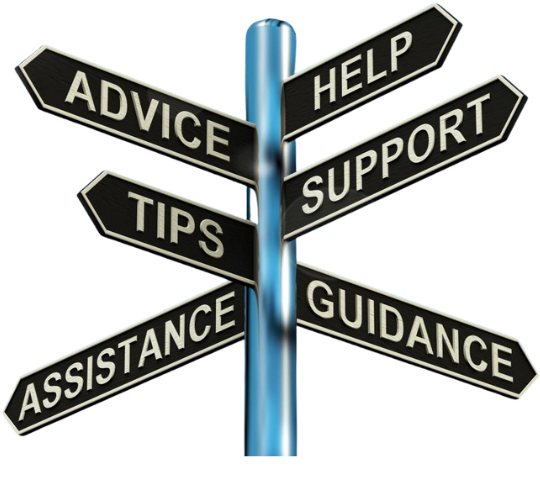 103 – 8623 Granville St. Vancouver, B.C. V6P 5A2 - By Appointment Only
© 2023. All rights reserved.
Subscribe to get latest furniture blogs & news from us.