Case Study: Crafting a Functional and Aesthetically Aligned Office
The new office location was transformed into a showcase of innovative design and functionality, aligning with the client's brand identity and values.
The client, a prominent manufacturer of architectural products, embarked on the creation of a brand-new office location to accommodate their expanding operations. With a commitment to modern design, functionality, and brand alignment, they sought a comprehensive office furniture solution that would reflect their innovative spirit and corporate identity.
The client's new office required a dynamic yet cohesive design that incorporated private executive offices, a meeting room, and an open office plan with eight workstations. They wanted to ensure optimal functionality, storage, and ergonomic considerations. The office furniture solution also needed to align with the client's corporate colors and uphold the durability required for high traffic areas.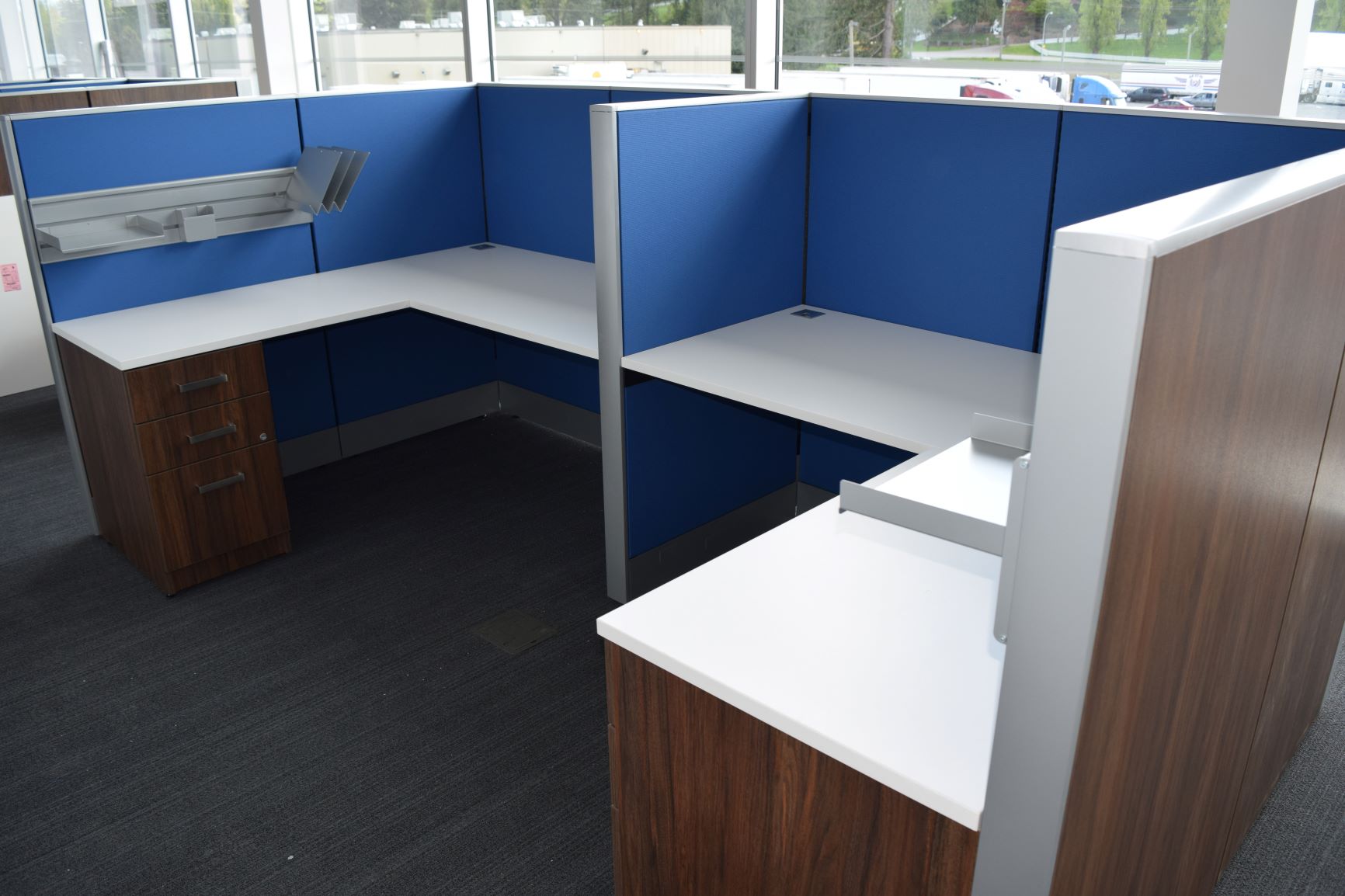 We collaborated closely with the client to conceptualize and execute a workspace solution that addressed the diverse requirements of the project. The result was a harmonious and efficient workspace environment with functional office furniture elements.
Executive Private Offices and Meeting Room
Two executive private offices were meticulously tailored to fit wall-to-wall, maximizing the available space. These offices featured tailored, made-to-order furniture with ample storage solutions, catering to the executives' organizational needs. The wall-mounted overhead bins were accessorized with frosted doors for a modern touch, and task lighting was strategically integrated for optimal functionality.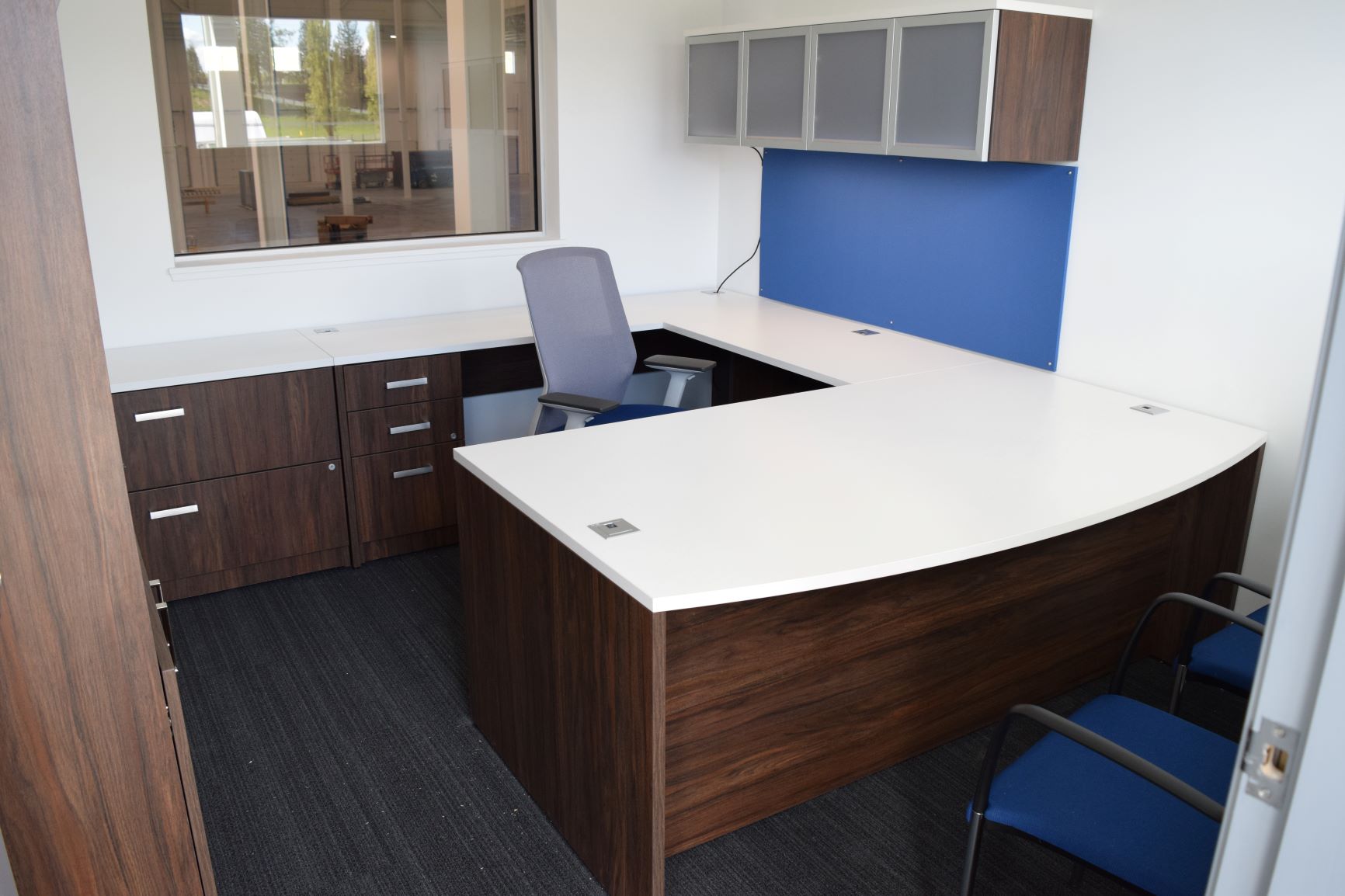 The blue accents in the private offices created a seamless connection to the client's corporate colors.
Open Office Plan with Workstations
The open office plan consisted of eight workstations, each outfitted with a lower height divider panel system. The modern panel system featured an accessory rail that featured a slanted file holder, paper trays, and pen cups, enhancing organization and convenience.
To ensure durability in high traffic areas, a laminate was utilized on the outside of the panels.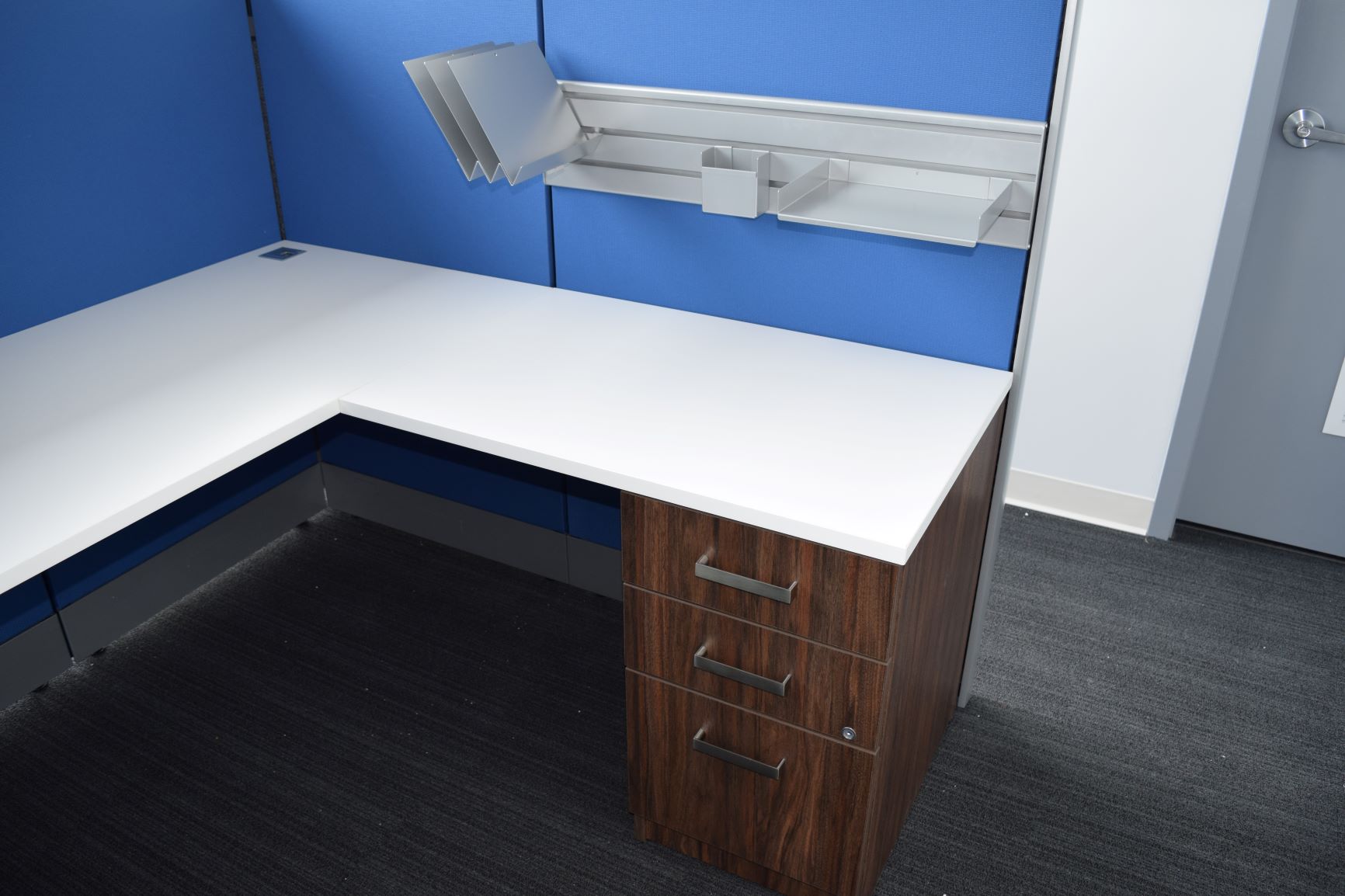 This choice not only added a layer of resilience but also tied into the contemporary design.
Modern Aesthetic and Brand Alignment
The workspace was designed with a modern aesthetic, combining white worksurfaces with woodgrain bases and accents of blue – a deliberate tie-in with the client's corporate colors.
The new office location was transformed into a showcase of innovative design and functionality. The tailored private offices provided the executives with a conducive and organized workspace, while the open office plan encouraged collaboration and interaction among team members. The result was a visually appealing and practical environment that aligned with the client's brand identity and values.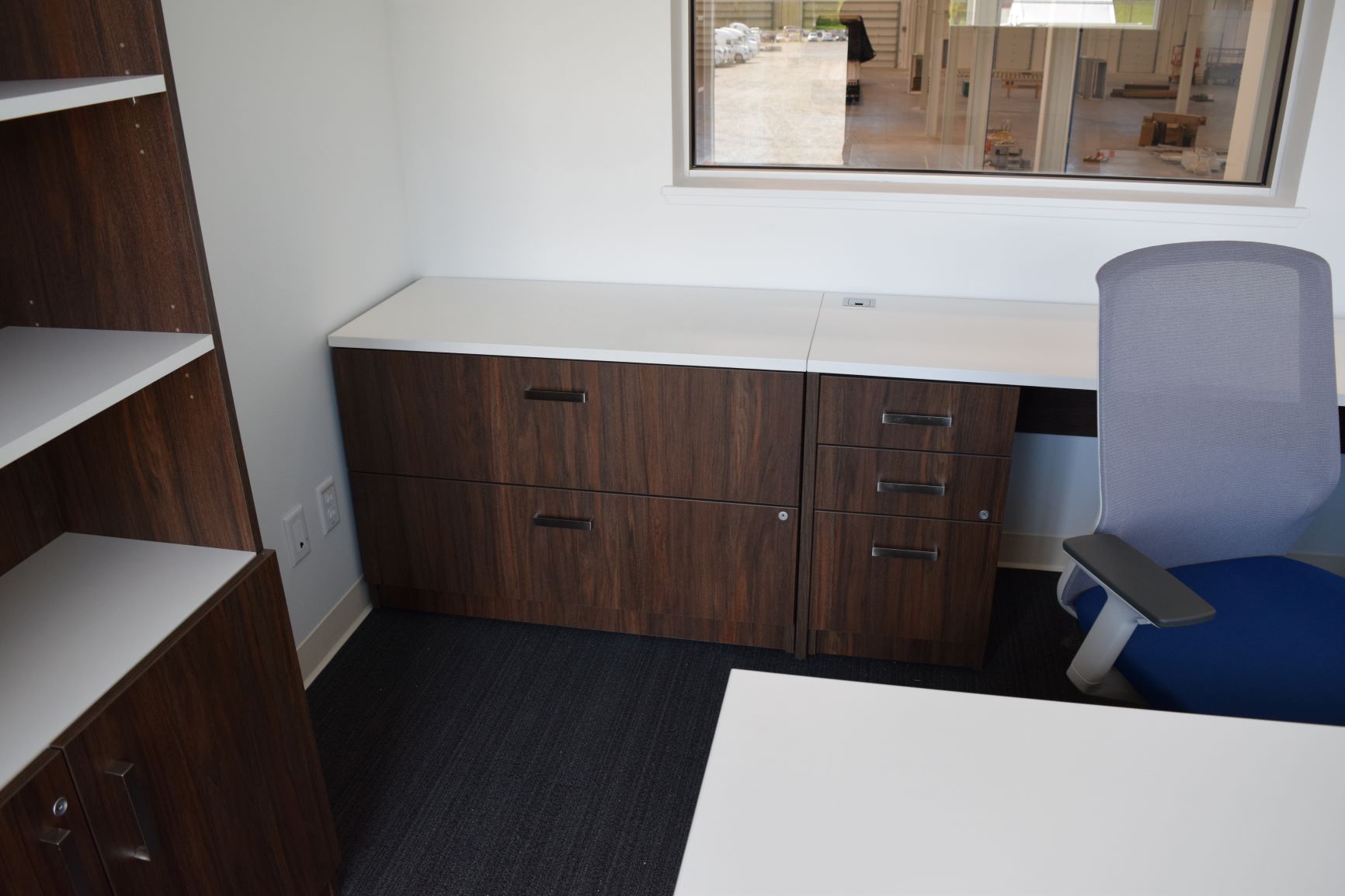 This case study exemplifies how a collaborative effort can yield a successful office furniture solution that meets the diverse needs of a modern workplace in a brand-new location.
Looking to optimize your space and select the right furniture?
Count on us for professional guidance!
By consulting with one of our office furniture experts we will ensure you choose the best furniture solution for your specific needs.
Our Latest Articles To Help You With Your Office Furniture Investment.
The Ultimate Guide to Expanding, Moving, or Upgrading Your Office: A Comprehensive Resource for Office Furniture Transformation
The Ultimate Guide to Expanding, Moving or Upgrading Your Office is a comprehensive resource that provides practical tips, expert advice, and real-life case studies for businesses looking to transform their office spaces.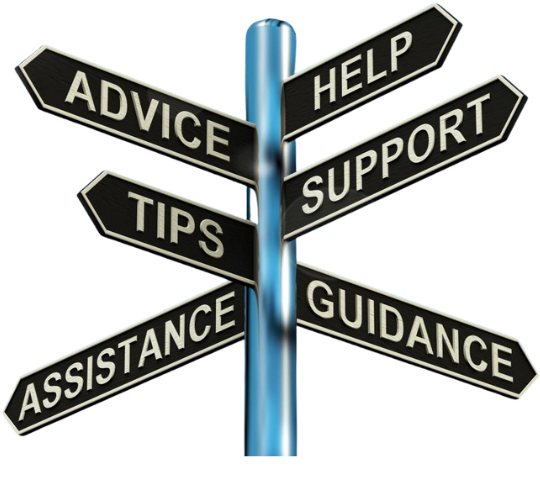 103 – 8623 Granville St. Vancouver, B.C. V6P 5A2 - By Appointment Only
© 2023. All rights reserved.
Subscribe to get latest furniture blogs & news from us.